How badly can a simple, romantically-intentioned camping trip to see the UK's most beautiful sights possibly go?
Pretty badly if you're one of the subjects of 'Sightseers', the latest very black comedy from Ben Wheatley, celebrated Brit director of 'Kill List' and 'Down Terrace'. As with all roads to hell, Chris and Tina's (Steve Oram, Alice Lowe - the film's writers) camping trip starts out as a well-planned trip to a museum here, a viaduct there, some beautiful highlands and lakes.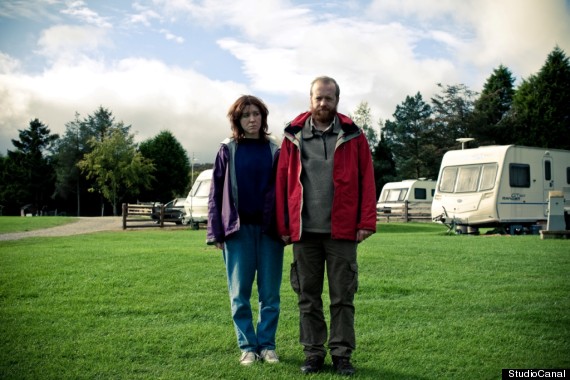 Alice Lowe and Steve Oram star in grisly, black comedy horror 'Sightseers'
But, by the time they've reversed their camper over a litterbug, got on the wrong side of a dog-walking published author and walked slap-bang into a hen party, the body count appears to have grown, and they're not exactly getting on, either.
"It's just a catalogue of wrong decisions, really," chuckles Wheatley, in explanation. "Tina really doesn't know what she's got herself in to with Chris, but she ends up turning into him."
'Sightseers' has already been nominated for seven British Independent Film Awards, something the serene Wheatley, a past winner, takes in his stride. "'Broken' has got nine nods, so there's no pressure - we're the underdog."
Sightseers is in UK cinemas today. Watch the trailer below...