A posthumous Stevie Wonder cover, recorded by young teacher who tragically lost his battle with cancer last year, has been released on iTunes and has already climbed into the Top 10 chart.
Jimmy Higham was working as a postgraduate sports teacher at Wellington College in Berkshire when he was diagnosed with cancer in 2010, aged just 26.
For several months, the Lancashire-born rugby enthusiast had dismissed pains as just a "bad back", which were later revealed to be a 9cm cell tumour which had developed between his kidneys. Doctors also discovered secondary tumours in his lungs and liver.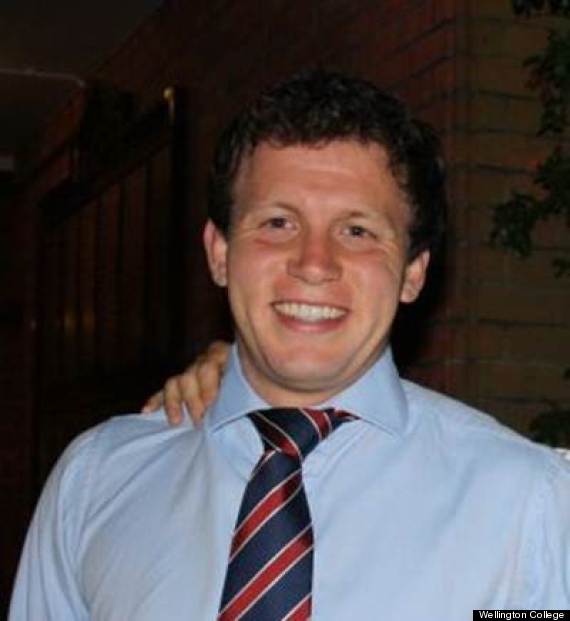 Mr Higham was diagnosed with cancer in 2010 but "soldiered on" regardless
Despite chemotherapy, by summer 2011, Mr Higham, a Durham University graduate, knew the cancer was terminal and he died a week before Christmas.
Now, a trust in his memory has been set up to provide bursaries for 16-year-olds from the North-west of England to attend the prestigious boarding school and play sport.
The college hopes to raise £400,000 for the Jimmy Higham Bursary Fund and parents, staff and pupils have already reached £120,000.
Robin Dyer, second master at Wellington, told the Huffington Post UK students had been holding charity events to raise funds.
"They been doing 24-hour football, 24-hour everything. We had the idea to set up the fund shortly after Jimmy's death last year and we have been at it ever since. We think he, in his disarming way, would have loved the idea."
Last year, student prefects held a "Blue Day" and designed blue t-shirts to be worn by pupils and staff, raising £1500. Other students took part in a 30 hour non-stop cycle ride and raised nearly £2,000.
"A dinner we held last Friday raised £50,000 alone," he added.
A few months ago, friends of Mr Higham unearthed a song which he had recorded in Wellington's studio in March 2009 with colleague Jon Walmsley.
Walmsley had persuaded Mr Higham to record Stevie Wonder's famous "Isn't She Lovely" for fun, after hearing his "special" voice. The song was released to iTunes last week, with the aim of raising further funds for the bursary. Now, the duo's cover has climbed to number three in iTunes' Top 10 soul songs chart.
A statement released by the school payed tribute to the teacher, described Jimmy as living his final months with "unbelievable courage".
"His leadership prevented the College from becoming maudlin and enabled all those around him to celebrate his life when the end came.
"Jimmy was an instant hit at Wellington with students and staff, hard-working, dedicated, wise, funny, kind, helpful, a gifted teacher with amazing promise. The students loved his dry humour and willingness to listen."
The song can be downloaded for 79p on iTunes here and donations to the bursary can be made through Wellington's Just Giving page here.