The Duke and Duchess of Cambridge are expecting their first baby, it was announced on Monday.
St James's Palace confirmed the news and said the Duchess had been admitted to the King Edward VII Hospital in central London with acute morning sickness and is expected to stay in hospital for several days.
The royal couple sparked baby rumours last week during a tour in Cambridge, after William accepted a romper suit from a well-wisher, telling her "I'll keep that."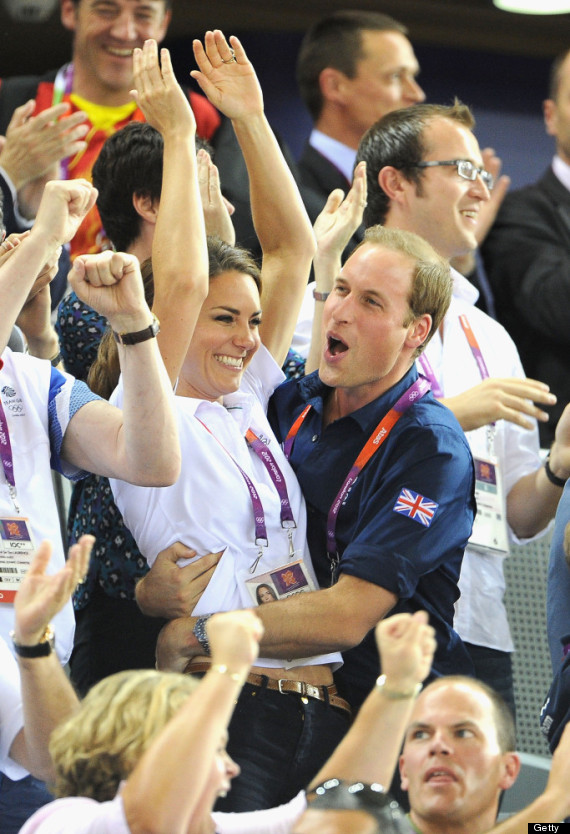 In the family way: Kate and William are to be parents in the new year
SEE ALSO: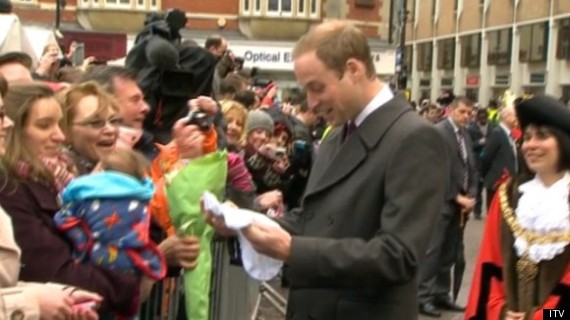 'I'll keep that': Prince William was given a baby-gro during a visit to Cambridge
The handmade baby-gro featured a helicopter and the words "Daddy's little co-pilot" - a reference to the Prince's career as a search and rescue captain.
Samantha Hill told The Mirror: "I made it for when his little one comes along, he's a helicopter pilot so his baby will think his daddy is cool.
"When I gave it to him he said 'I'll keep that' and handed it to his aide."
It seemed like the cat was well and truly out the bag when bookmaker Coral suddenly suspended betting on the royal couple having their first child next year.