If starring in your son's debut film wasn't nerve-wracking enough, Charlotte Rampling managed to break her wrist just before production started on psychological thriller 'I, Anna'.
"I didn't dare tell him," laughs Rampling, a lot more jovial and smiley in the flesh than her smouldering, enigmatic persona might suggest. "I'm not someone who falls over, it was one of those freak things, so I just turned up and tried to soldier on. In the end, we ended up writing it into the story, showing this poor woman to be in even more pain than we'd thought. It was meant to be."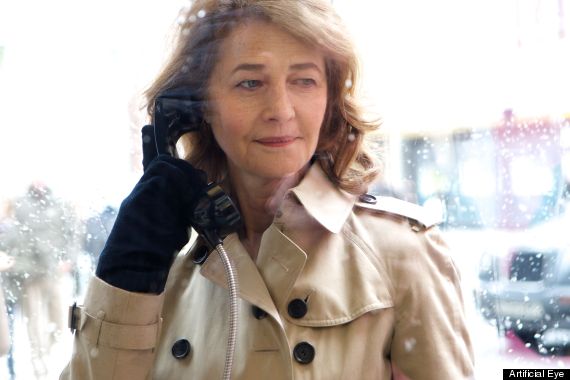 Charlotte Rampling plays Anna - abandoned, overlooked, grieving and on a disastrous path
The 'poor woman' is the eponymous Anna, an overlooked woman of a certain age, whose foray into singles-night dating takes her on a disastrous path, but also into the sights of detective Bernie Reid, played by Gabriel Byrne.
Fans of Rampling's previous thriller 'Swimming Pool' will recognise in Anna the same qualities of solitude, abandonment and introspection. Is this kind of character the far more charming and eternally popular actress likes to play with?
"It's strange, because my son hasn't ever known me not in a relationship," she ponders. "But that woman is somewhere deep within me. I know her very well. It may be why I enjoy being in relationships, a survival mechanism."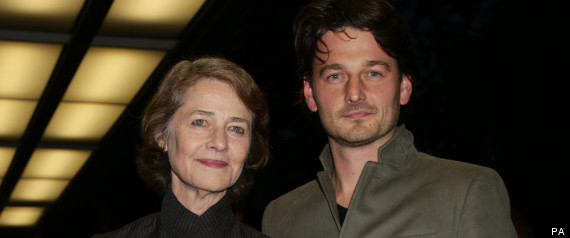 Charlotte Rampling with her son and director Barnaby Southcombe
Rampling, with her enigma, her stillness, her uniquely-hooded glance, is the celebrated muse of directors from Visconti to Woody Allen, and always happy to work with new directors, but it must have been particularly testing to work with her son, Barnaby Southcombe, whom she knows has so much invested?
She seems particularly relaxed about this aspect, though. "Once the job started, I related to him as my director. I knew he had it in him. He's grown up around film sets, and he has that particular sensibility. He just has it. I trusted him."
Barnaby, sitting with us, agrees. "When I was adapting the script, I kept seeing a face, and it was my mother. I wasn't faking it to get the film made... although my producer may have been being more pragmatic, when he agreed to cast Charlotte Rampling."
I, Anna is in cinemas nationwide from Friday 7 December. Watch the trailer below...