News of Kate's condition broke at 3pm on Monday afternoon, giving the country's newspaper editors plenty of time to sharpen their quills for the all-important "pregnancy" headline.
Online media was first to go with The Huffington Post UK plumping for "Kate Expectations" shortly after the announcement was made by St James's Palace. It proved a popular headline, with the editors of The Sun and The Metro opting for the same in their Tuesday morning editions.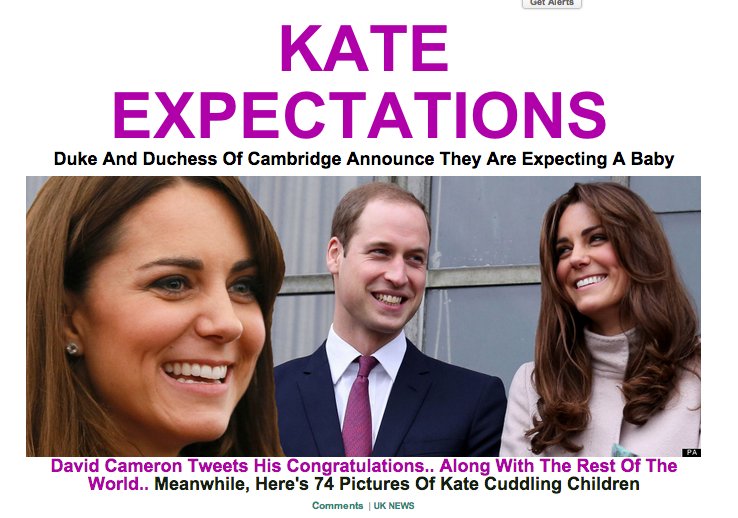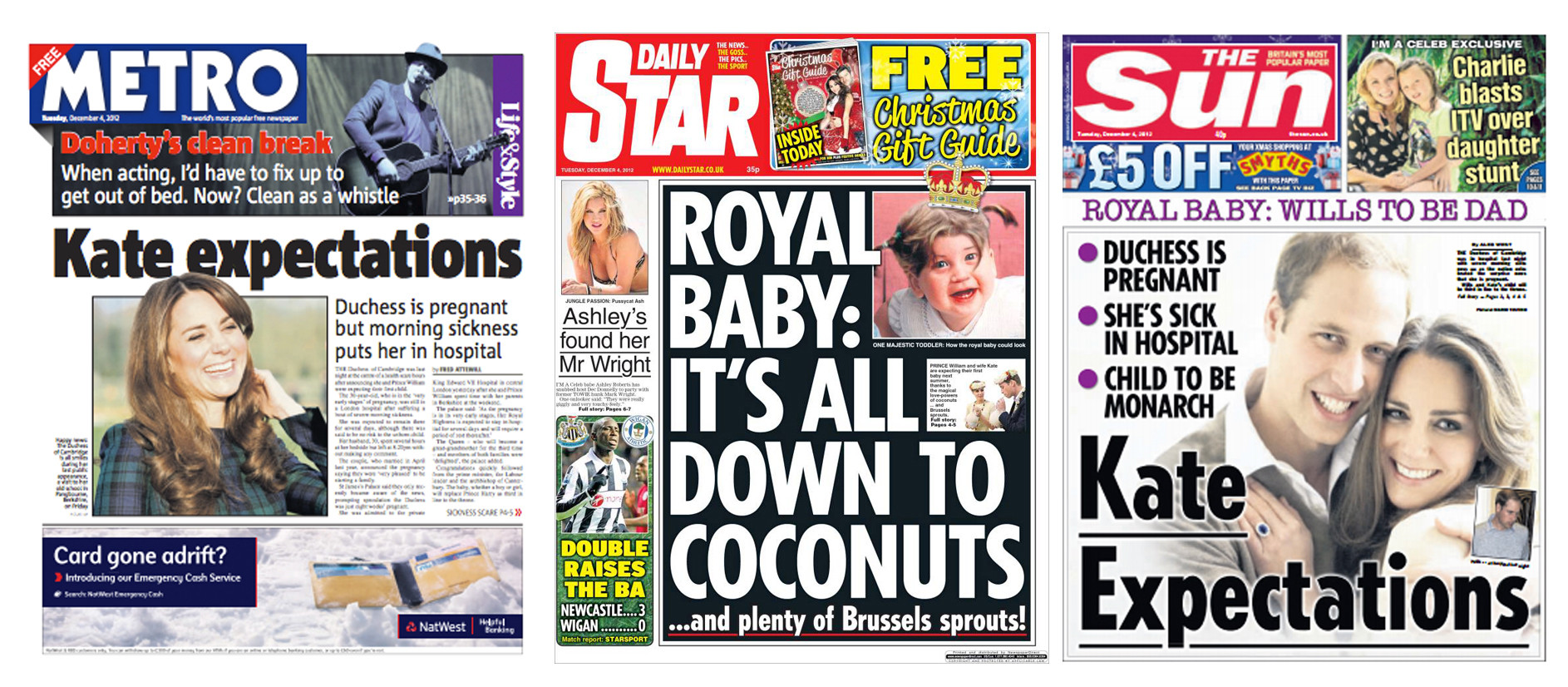 The Daily Mirror ran with the rather perfunctory "Pregnant Kate 'In Hospital for Days'", while The Daily Star took a different approach with "Royal Baby: It's All Down To Coconuts".
The I topped with "Pregnant Kate Has Severe Morning Sickness", while its sister paper, The Independent opted for the more thoughtful "Great Expectations: The Royal News That's Put A Spring Back Into The Media Step," a reference to the fallout from the Leveson Inquiry.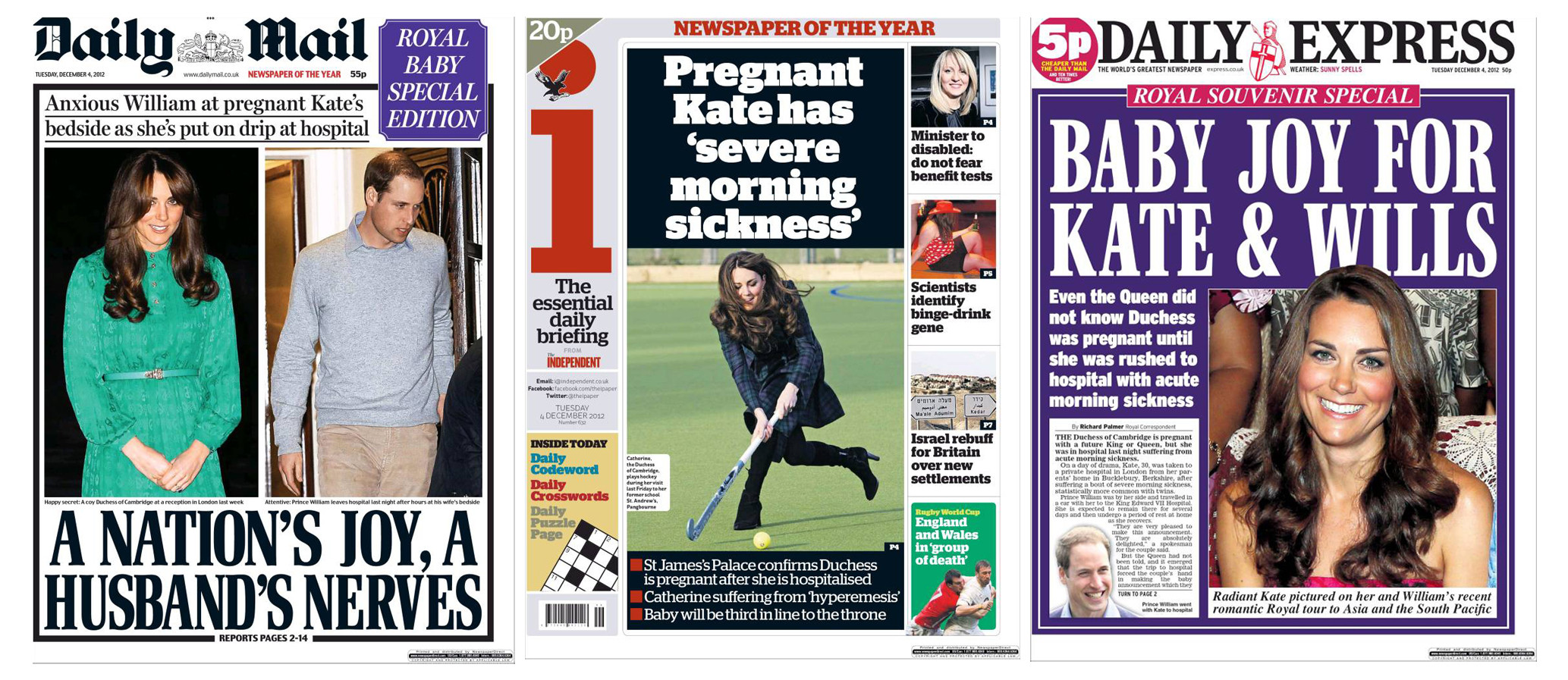 Up-market, the Guardian splashed on a big picture of the mum-to-be, under the headline: "We've Got Something To Tell You: Queen - And World - Find Out Kate Is Pregnant".
At The Telegraph, a paper that gushes sycophancy over several pages at every royal sneeze, the front page speculated: "Could It Be Twins For Kate?" while The Express put out a "Royal Souvenir Special" with the headline: "Baby Joy For Kate And Wills".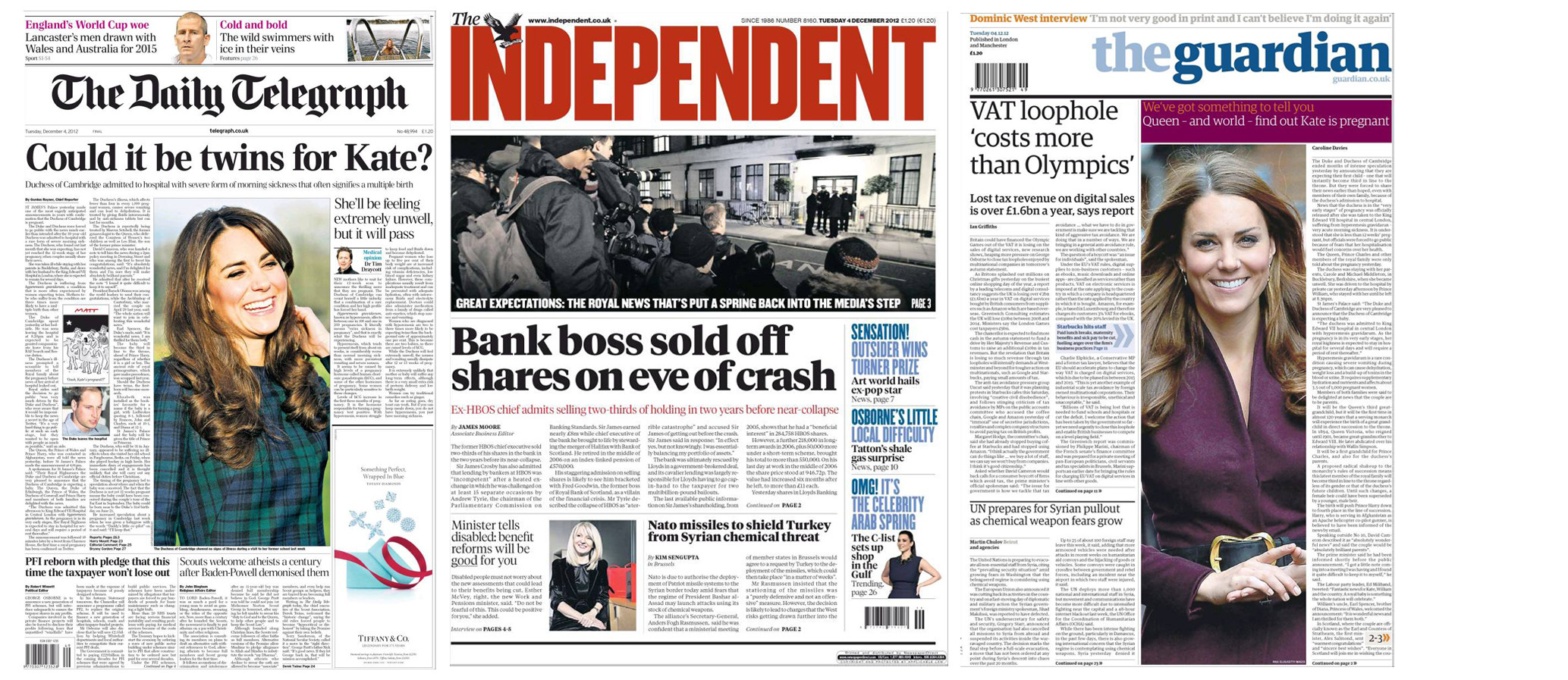 The Daily Mail also carried a banner highlighting "Royal Baby Special Edition", with the headline: "A Nation's Joy, A Husband's Nerves".
Lastly, The Times offer up the simple platitude "We're Expecting".
Here's how the online world splashed the news...