A hedgetrimmer has sliced open the top of a double decker bus in Essex injuring four children in what emergency crews called a "scary looking scene."
The East of England Ambulance Service said the injuries sustained in the incident, which happened in Alresford Road in Wyvenhoe, were only slight, but added that the 45 children on board looked "shocked and confused."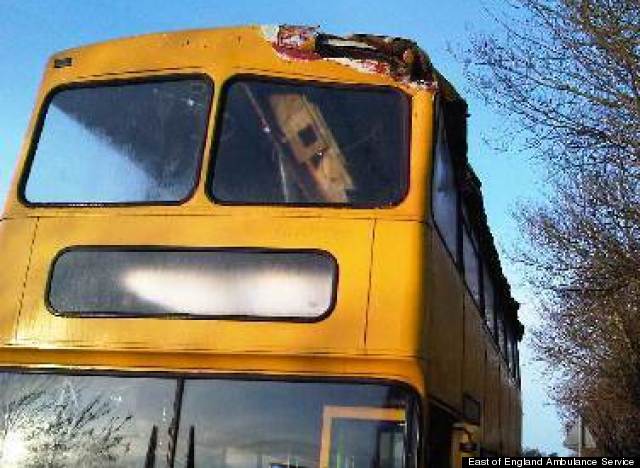 The children were shocked and confused after the accident
Three paramedic cars and two ambulances attended the scene and the parents of the injured children came and collected them as hospital treatment was not required.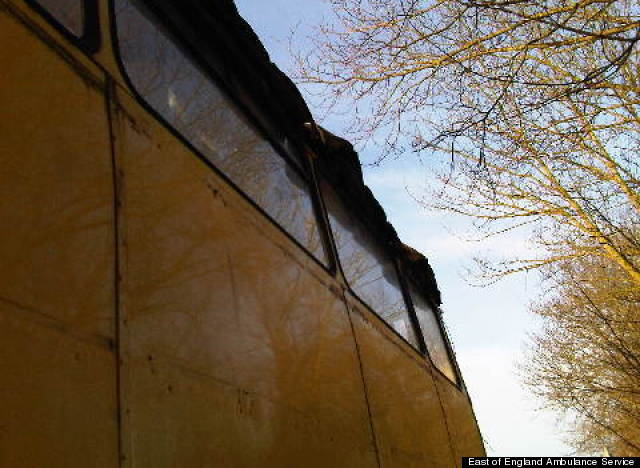 A close up of the damage the hedgetrimmer did to the bus
Trevor Redburn, Assistant General Manager in North Essex who attended the scene said:
"I want to commend our team for the work they did during this phase in quickly identifying the injuries and providing everyone with a full assessment", added Trevor.