Euro 2020 will be played across Europe rather than being hosted in one country, Uefa confirmed today.
The 2016 European Championship will be held in France but the 16th tournament will become the first to be played in multiple cities across the continent.
An unprecedented format, it will mark the 60th anniversary of the Euros and has been defended by the governing body because countries will not have to build a new stadia infrastructure during the economy crisis.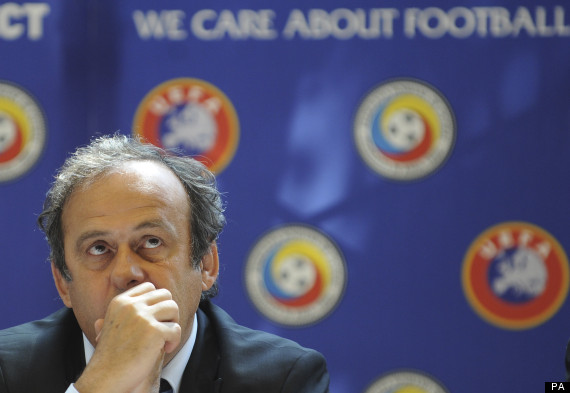 You sure about that?
Uefa president Michel Platini hinted earlier in the year the event could be hosted in "24 or 32 cities".
It was confirmed in May Scotland, Wales and the Republic of Ireland were already considering to host in 2020 but now it is likely they could host games in their capital cities.
Uefa's general secretary Gianni Infantino said: "Some important decisions have been taken.
"Uefa Euro 2020 will be staged across the continent, in various major cities, following a decision taken today. A Euro for Europe follows an initial idea by Uefa president Michel Platini.
"The response has been extremely positive from all the national associations."
Turkey had initially bid to host Euro 2020 and the country's Uefa vice-president Senes Erzik opposed the decision, Infantino confirmed.
The format and number of cities that will be involved in the tournament will be decided by Uefa's national teams committee.
Infantino said the bidding process for the host cities would start in March and would take a year with decisions made in the spring of 2014.
Uefa also decided that the 2013-14 European women's under-17 tournament will be hosted in England.