While only certain parts of the country are enjoying piles of the white stuff, it doesn't take much snow to slow down transport systems in the UK.
So we thought we'd take a closer look at the tiny flakes of frozen water that can wreak so much havoc. These beautiful photographs capture snowflakes close enough to make them look a lot larger than their micrometer size.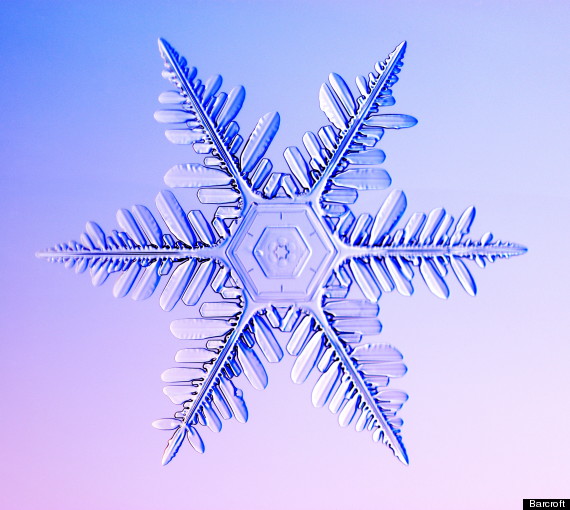 The saying goes that no two snowflakes are the same, and while it is statistically possible that snowflakes could have a matching partner, the way that they are formed - falling to Earth through changing temperature and humidity - means that it's very unlikely.
Certainly in the gallery below you'll find no two the same.