Louis Walsh says Christopher Maloney hasn't got what it takes to be an international star - and hinted that the Liverpudlian crooner isn't favoured by Simon Cowell.
Speaking ahead of this weekend's final in Manchester, the 'X Factor' judge said: "He (Simon) loves the talent. He wants talent to win. He loves James, Jahmene, Ella, Union J."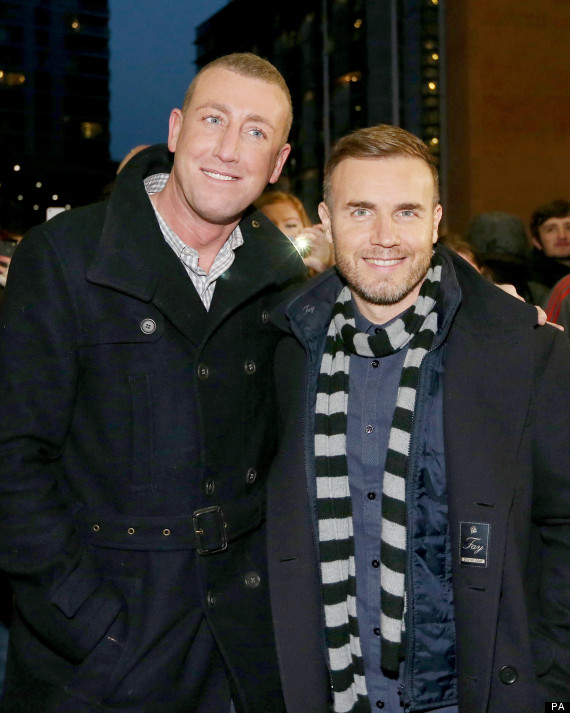 Christopher Maloney has his fan base and he has Gary Barlow, but does he have Simon Cowell's interest?
Asked if Simon had expressed a view on Christopher, Louis replied: "He did not mention him."
Meanwhile, Christopher has been rejecting opinions that he's become the new Steve Brookstein - famous for winning the first 'X Factor' final, but then dropping out of the limelight after losing favour with Simon.
He told the Sun: "You're joking aren't you? He's got his own talent and does his own thing, but I'm completely different."
Read more of what he said here...
Fellow judge Nicole Scherzinger said Simon was "very supportive" of her two acts, James Arthur and Jahmene Douglas.
"I think he is a fan of James," she said. "I think he is just really proud of my boys and the work we have done."
Louis, speaking with the other judges in Manchester, said: "I want James or Jahmene (to win). You want the talent to win... It is the best launchpad in the UK if you have got the goods and we believe James and Jahmene have definitely got the goods."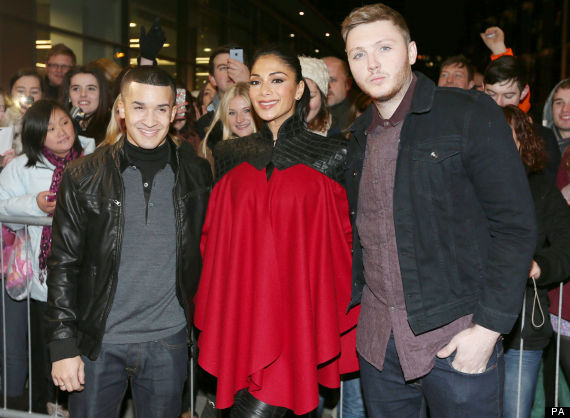 Nicole Scherzinger with her two boys, Jahmene Douglas and James Arthur
Of Christopher, he said: "I just don't think he is an international star. Nice guy, good singer. Has he got the X Factor? I don't think so. Best of luck to him, he has done incredibly well to get into the final."
He added: "We are hired to be honest, we are not hired to be nice. It's survival of the fittest."
Christopher said: "I am just getting on with it and keeping myself grounded. I have a broad range of people who have supported me from aged six, seven, eight to 82."
His mentor Gary Barlow said their duet on this weekend's show would be "special", adding: "We have got a full orchestra, a gospel choir, the lot. We are not going for this acoustic vibe at all. We are going big."