The Football Supporters' Federation (FSF) chairman Malcolm Clarke has said erecting netting to prevent missiles being thrown at players would be a knee-jerk reaction.
Rio Ferdinand was left bleeding after he was hit by a coin thrown by a fan during the Manchester United's celebrations following Robin van Persie's winner in the Manchester derby on Sunday, and Professional Footballers' Association chief executive Gordon Taylor suggested netting should be put up around certain areas of the pitch to protect players. Ferdinand had to be treated after he was struck by a coin
But Clarke pointed to the drop in arrests at matches to counter Taylor's claims.
"Netting is not something we feel is necessary to have," he told PA Sport.
"No-one condones the throwing of missiles, but arrests last season were 24% down on previous seasons and not many social phenomena alter that much.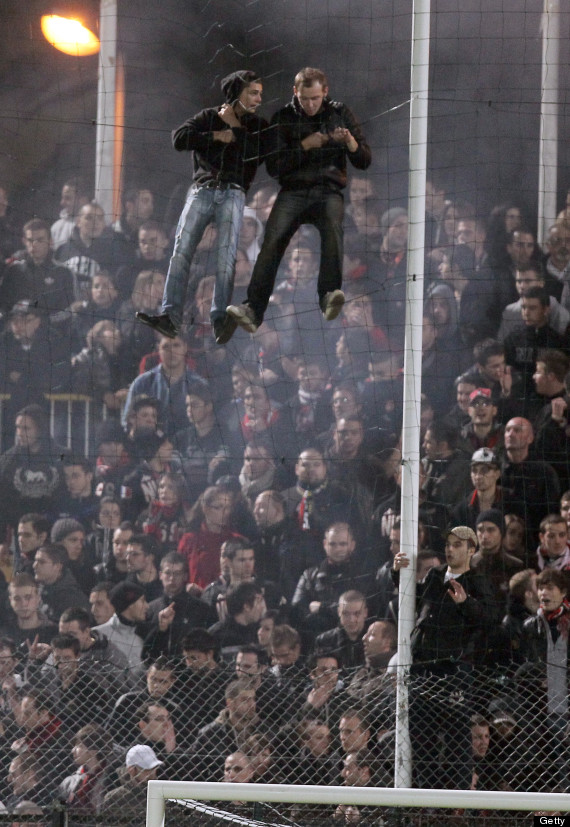 Netting is common on the continent
"It is undoubtedly improving and I think before we start making knee-jerk reactions to particular incidents we ought to bear that in mind."
"Let's not get things out of proportion. The arrest figures are dramatically down and overall it is looking very positive."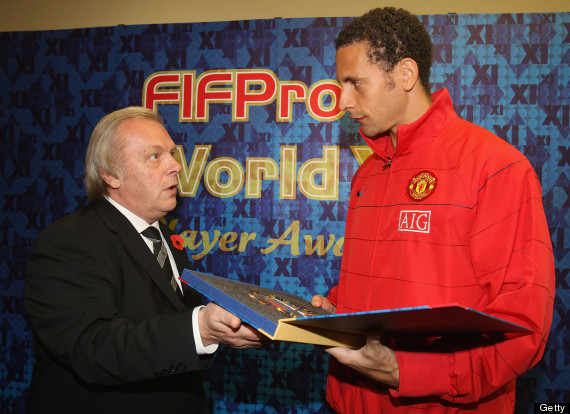 Taylor said Ferdinand was not blameworthy for some fans' reactions
Nets are common on the continent and Taylor said they should be "given some consideration". "Players should not be in the position of getting hurt by missiles being thrown," he added.