Michelle Heaton has spoken of her relief after having both her breasts removed in a double mastectomy, saying 'there is light at the end of the tunnel'.
The 33-year-old singer and TV star decided to have the operation and reconstructive surgery after being diagnosed with the BRAC2 gene which gave her an 80% risk of developing breast cancer and a 30-40% risk of ovarian cancer.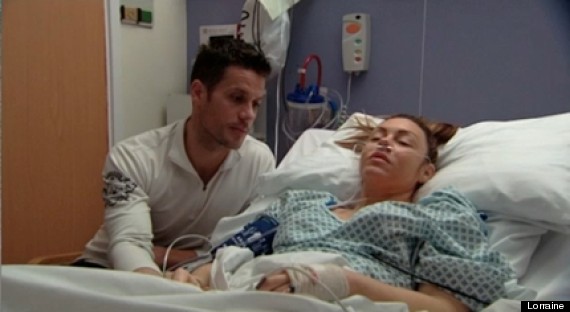 Michelle's husband Hugh Hanley was by her bedside as she recovered from the op
Speaking on ITV1's 'Lorraine', the mum of one said: "For the first two or three days I didn't know where I was. It was hell - it was a week of hell, I'm not going to lie.
"If then someone had told me how good I'd feel now I wouldn't have believed them and it has only been three weeks.
"So there is light at the end of the tunnel and any woman going through this or who is worried about the surgery - you will be fine you will be absolutely fine. It really is all worth it."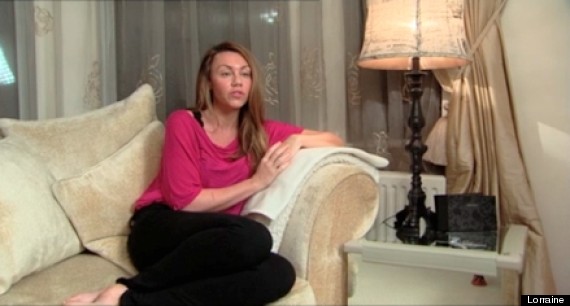 Michelle has reassured other women going through with the op that they will be 'absolutely fine'
Michelle also talked about the moment she saw her reconstructed breasts for the first time, saying: "They are great – I was really apprehensive looking at them for the first time. I had built up an image in my mind. When I first saw them I just burst into tears with relief and realised they are normal."
Michelle - who has been in and out of hospital all year says she's now looking forward to a year of no operations.
"After the cesarean, heart problems and now this – I'd love a year of no hospital dramas and then I'll deal with getting the ovaries removed in a few years time," she said.
HUFFPOST UK CELEB ON FACEBOOK | FOLLOW US ON TWITTER
href="http://www.huffingtonpost.co.uk/2012/11/06/huffpost-celeb-awards-201_n_2082275.html" target="_hplink">VOTE IN THE 2012 HUFFPOST CELEB AWARDS
WIN A SONY XPERIA TABLET IN OUR CHRISTMAS COMP