Norwich have reported four separate incidents of actual or alleged racist abuse towards their player Sebastien Bassong to police, the club have announced in a statement.
Both South Wales Police and Norfolk Police are now investigating the claims.
A Swansea supporter was released on bail yesterday after being arrested during Norwich's 4-3 victory on Saturday for allegedly making racist gestures towards Bassong.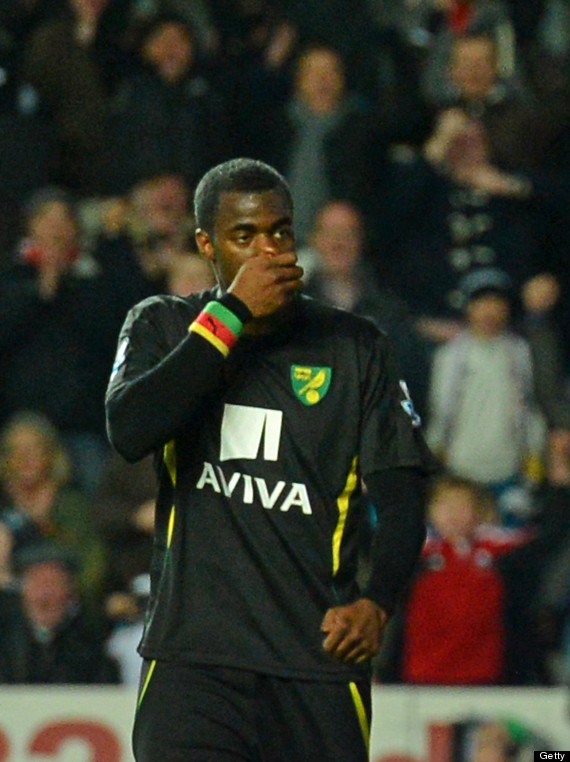 It is believed the 23-year-old had made gestures towards the player as Norwich celebrated their fourth goal in the game and he was arrested soon after the incident.
Norwich have confirmed the other three cases involved racist messages being sent to the defender on Twitter after both the Swansea match and the 1-1 draw at Everton on November 24.
The club's statement read: "Norwich City regrets to confirm four separate cases involving actual or alleged racist abuse aimed at our defender Sebastien Bassong have been reported to police in the last two weeks."