The forward-thinking magazine, which launched last year and describes itself as "ahead of the curve" (precisely because it features curves), has put models ranging from sizes 8 to 16 on its glossy cover.
As the only UK magazine aimed at size-14 women and above, SLiNK's editor-in-chief, Rivkie Baum, told HuffPost UK Lifestyle that 'The Beauty Issue' aims to challenge the fashion industry's tendency to keep plus-size and straight-size models apart.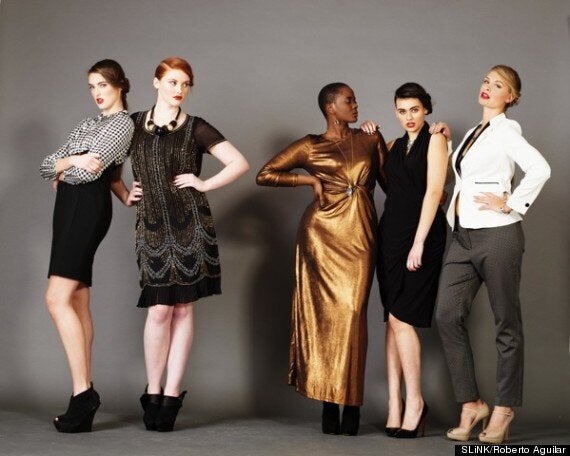 The magazine features models ranging between size 8-16
"This issue is about finding beauty, health and happiness at every size and learning that a size label should not decide on how we see ourselves or others.
"There is a real misconception that women above a size 12 are unhealthy and not attractive enough, and on the flip side we say the same thing about slimmer models.
"All the girls we worked with at either end of the model spectrum for 'The Beauty Issue' were gorgeous, healthy and happy."
Plus-size and straight-size models are rarely seen together on the catwalk, Baum points out, and your average high-street fashion retailer will steer clear of using bigger women in their advertising.
The editorial vision mirrors similar campaigns run by Dove and M&S, who used women with 'real' body shapes to market their products.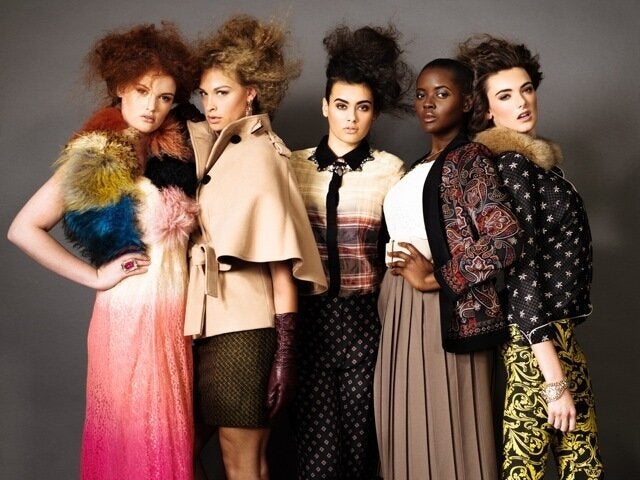 SLiNK launched in April 2011, after Rivkie (who was working in plus-size retail) noticed a gap in the market for a fashion magazine that brought the concepts used in straight-size editorial to a plus sized market.
She explained: "Looking at size statistics for the UK alone I found that 4.9m women now wear a size 18 plus and the market had grown by 47% in five years, yet mainstream glossies don't seem to care with keeping up with the consumer.
"There is a general misconception that women who are a size 14 and above don't care about fashion, but I think fashion has stopped caring about them."
Rivkie is keen to challenge those who believe that plus-size women are more unhealthy than others.
"I really wish that people could start to to see the shades of grey between health and size. Being slim doesn't make you healthy just as being bigger doesn't mean you're a drain on the NHS."
Rather than giving the readers strict recommendations, the magazine hopes to inspire a healthy attitude to life by mixing aspirational fashion features with balanced sections on health, fitness and food.
"We don't talk about diets, mainly because if you want a magazine with diet tips there are plenty to choose from, we wanted to remove the condescending tone and preachy nature that seems to have overrun the media and take a different approach," she explained.
"We believe our readers are smart enough to make their own choices we are merely the vehicle for providing the information."