The second full length trailer for Gore Verbinski's 'The Lone Ranger' has been released.
The action adventure film stars Johnny Depp as Native American spirit warrior Tonto and Armie Hammer as John Reid, a man of the law turned into a legend of justice.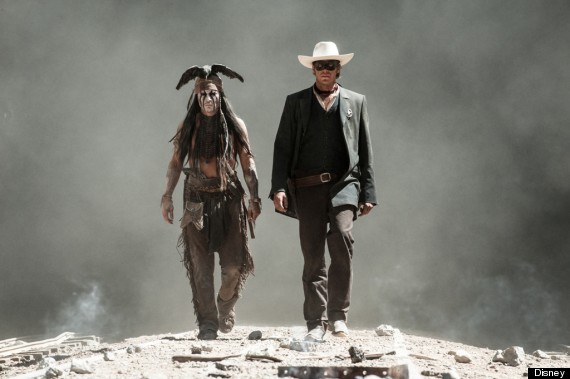 Armie Hammer and Johnny Depp
Produced by 'Pirates of the Caribbean' filmmaker Jerry Bruckheimer, the flick is a retelling of the the famed masked hero's story, which sees the duo learn to work together and fight against greed and corruption.
In a statement director Gore Verbinski said of the film: "I have always been intrigued by characters who exist at times of monumental change. They are somehow cast against the events that engulf them and magnified.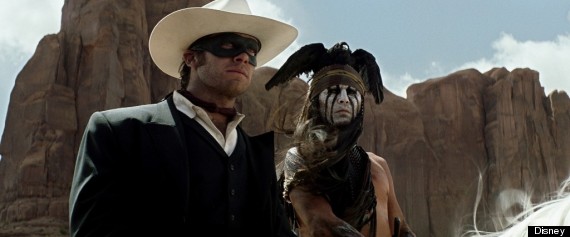 The Lone Ranger and Tonto
"The Lone Ranger is a story of two outcasts bonded by adversity at a time when the lines between right and wrong have become blurred. With no well defined beacons to aid them, and no tribe to return to, they are a glorious pair of misfits: A band apart."
The finished flick, now in post-production, was shot over the course of 150 days and cost Disney a reported $250 million to produce.
It's a big screen re-boot of the story that first appeared in 1933 in a wildly popular radio show which spawned an equally popular television show that ran from 1949 to 1957, as well as comic books.
The film also stars Tom Wilkinson, William Fichtner, Barry Pepper, James Badge Dale, Ruth Wilson and Helena Bonham Carter. It's set for release on 9 August 2013.
'The Lone Ranger' Poster & Stills