'X Factor' star James Arthur is heading for number one in the singles chart this weekend after shifting more than 255,000 copies of 'Impossible'.
The Official Charts Company said the track had become the fastest-selling single of the year so far.
Earlier this week, Arthur's single became the fastest selling 'X Factor' single ever, with 187,000 digital copies sold by midnight on Monday, after being on sale for less than 24 hours.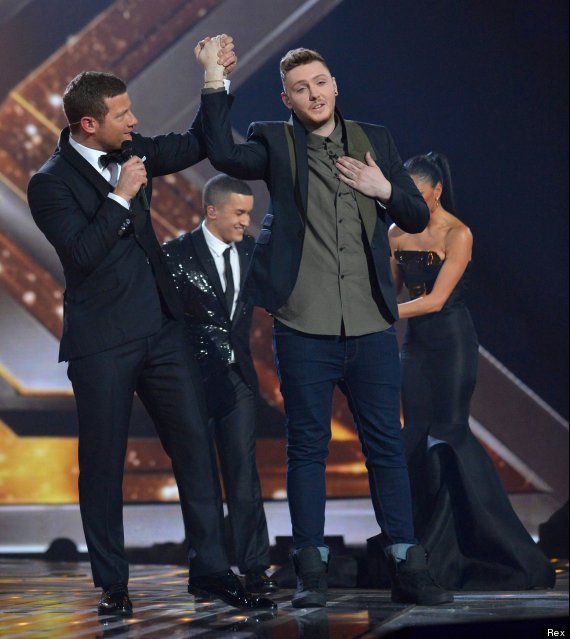 James Arthur wins The X Factor
Debut singles by only three previous 'X Factor' winners - Leona Lewis, Alexandra Burke and Shayne Ward - have sold more than 500,000 in their first week.
Arthur's track was released on Sunday evening, immediately after he was crowned 'X Factor' winner.
In an interview with The Huffington Post UK on Tuesday, the 24-year-old singer revealed what was said in his first phone conversation with his new boss Simon Cowell: "I spoke to him for the first time this morning. He just said I was a credit to the show, he was pleased with my figures that came out today… He was just really pleased and said he was very proud of me."
The sales come despite Sunday's 'X Factor' final pulling in two million fewer viewers than last year, with an average audience of 11.1 million compared with the 13.1 million who watched Little Mix win in 2011.
Changes to the show's structures are expected to be brought in next year in a bid to boost audiences.