They cry when they're hungry, crave cuddles and rely on carers to change their nappies.
And they're fully grown adults.
An illuminating documentary on why some people choose to embrace an alter ego which allows them to live as babies is to be aired by Channel 4.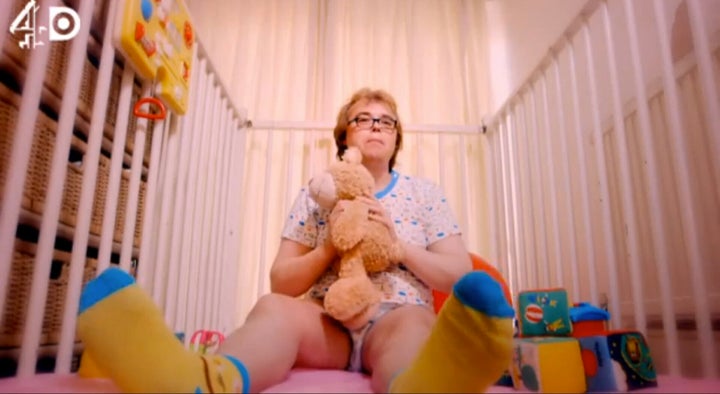 Channel 4's documentary The 15-Stone Babies will be shown on 13 December
Entitled The 15-Stone Babies, the film follows adult babies in the UK and the USA, the "nurseries" they attend and the "mummies and daddies" who care for them.
A clip available on the channel's website sees the wife of one of the babies claiming: "I think in most wives there is a bit of a mother bond with her husband."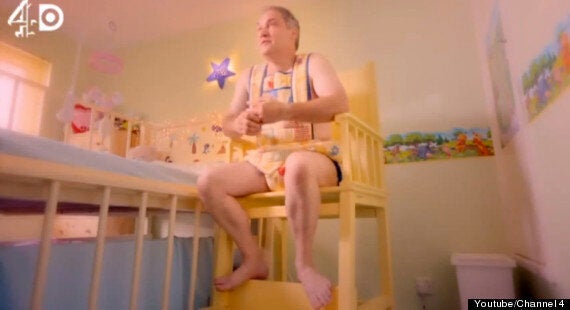 'Swapping commutes for cuddling': The adult babies insist there is nothing sinister about their life choices
A male adult baby says: "As you mention "adult baby" they all think it's something to do with children and it's, you know, paedophiles…We don't want to be with children. We want to be the child."
Preview literature on the Channel 4 website reveals: "Some simply yearn to be absolved of any of the responsibilities of modern life, and the swapping of taxes for toys and commuting for cuddles, simply helps them relax.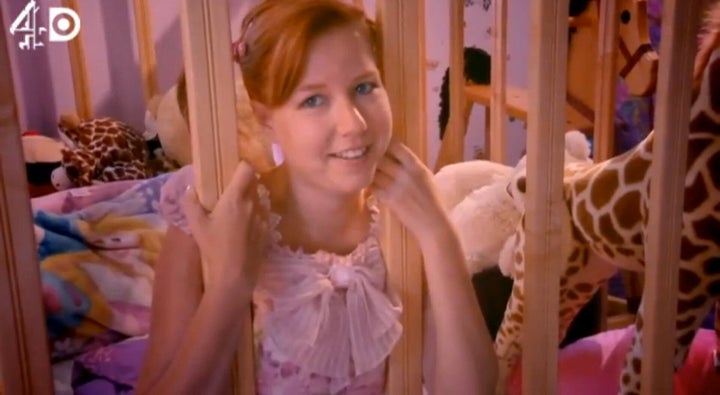 Escaping the pressures of being a grown-up: an adult baby peers out from the bars of her cot
"For many of them, this regression to babyhood, with all the trappings of nappy changing and bottle feeding, is not about sexual kicks but about relinquishing control and escaping the pressures of being a grown-up."
Adults playing at being babies is not a new phenomenon with groups across the UK and the USA easy to find online.
There are believed to be between 200,000 and 500,000 adult babies in these two places alone, the programme speculates.
The 15-Stone Babies will air on Channel 4 on 13 December at 10pm
Related