Dame Maggie Smith could be taking home two Golden Globes this year, after being nominated in two separate categories.
The celebrated veteran of stage and screen has been nominated for Best Supporting Actress in TV Series for her role as the inestimable Dowager in 'Downton Abbey', and has also picked up a nod for Best Actress (Film Musical/Comedy)for her film role in 'Quartet, directed by Dustin Hoffman.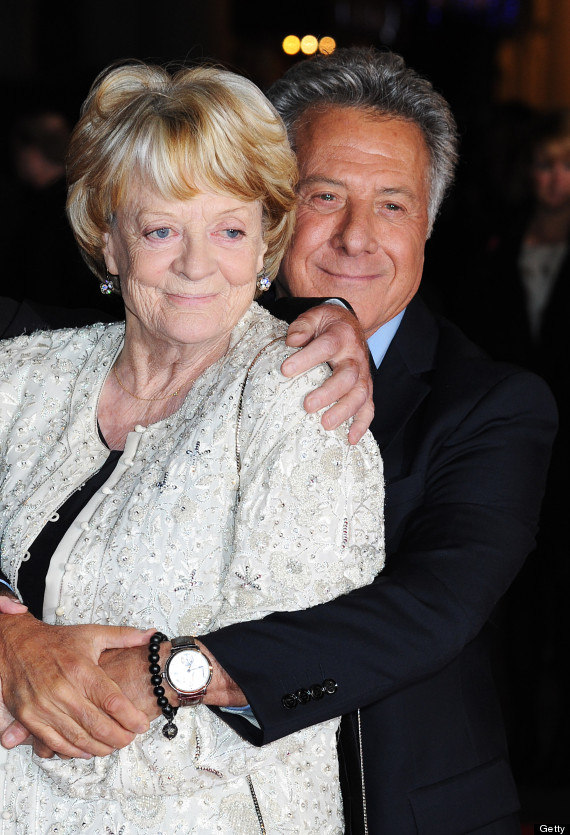 Dame Maggie Smith, with her 'Quartet' director Dustin Hoffman
This latter category is hotly contested by British actresses, with Emily Blunt and Dame Judi Dench also nominated ('Salmon Fishing in the Yemen', and 'The Best Exotic Marigold Hotel' respectively).
'Downton Abbey' continues its hold on Awards Season, with other nominations for Michelle Dockery in the Best Leading Actress (TV) category, as well as a nod in the Best Drama Series category.
'The Hour', seen in the US on BBC America, was also nominated in the Best TV Mini-Series category, while Damian Lewis was nominated alongside his co-stars Clare Danes and Mandy Patinkin for their ongoing success in everyone's favourite TV thriller, 'Homeland'.
Click through our Slideshow below to see what other British stars will have everything crossed on Sunday 13 January, when the 70th Golden Globes take place in Los Angeles, hosted by Tina Fey and Amy Poehler.