Rory Bremner thinks it's inevitable that 'Strictly' contestants like Denise Van Outen are getting coming in for some stick – the former contestant says it's just that time in the run.
"For the first few weeks everyone is friends," explains Bremner. "And then with six weeks to go, people start to get competitive. Denise got all that criticism at the beginning of the run, and it went away because she wasn't doing very well, and now it's come back."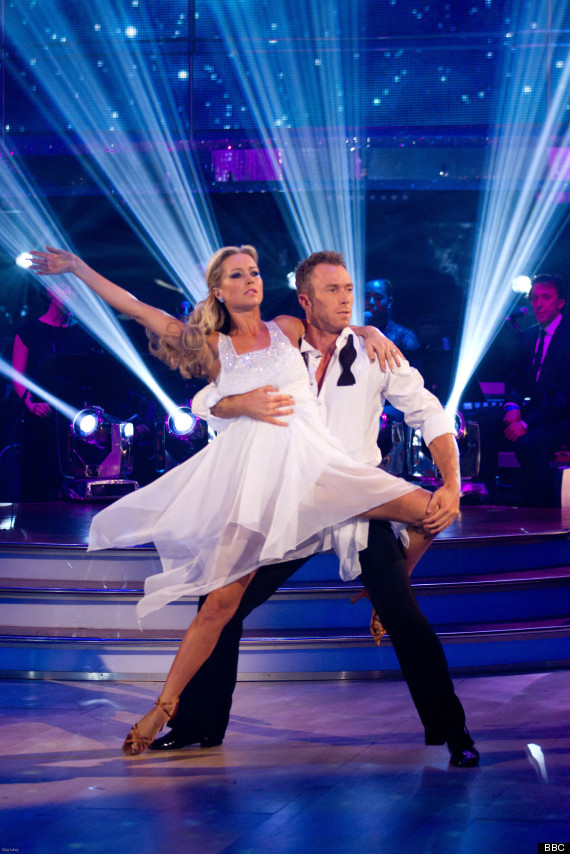 Denise Van Outen and her partner James Jordan were in the dance-off this weekend with Lisa Riley and Robin Windsor
Bremner, who is taking a turn as a quiz show host for the first time in January, thinks back very fondly on his own days in the dancing contest.
"You don't realise until you've done it, that it's most intense television experience you'll ever have.
"You wake up on a Monday, and you're shown the steps of a dance, and you say 'I really can't do this' but you know you can't pull out of it, you can't stop, you have to dance your way out of that problem in front of 10 million people. The adrenalin rush by the Saturday evening is unbelievable.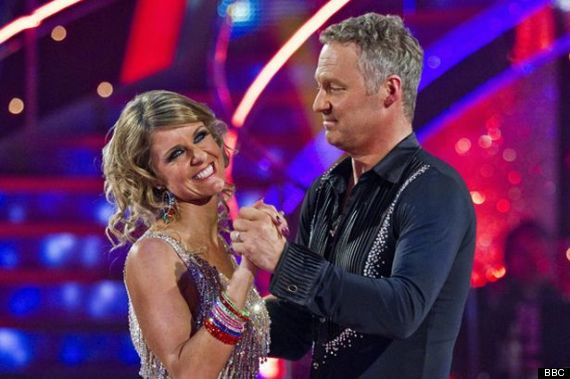 Rory Bremner with his dancing partner Erin Boag - "It's the most intense television experience you'll ever have"
"And we had great people. Russell Grant was dressed in red and gold, sitting on the sofa, looking like a Faberge egg, and he would cry with laughter at watching Nancy Del'Olio dance.
"Nancy's in a world of her own, but what a world. You can just imagine her saying like Norma Desmond when she was voted off, 'I'm still big, it's the dancing that got small.'
"You never own Strictly," continues the impressionist and broadcaster. "You're renting it for that season. People just love it. I used to meet people in the crowd beforehand, and you realise what a connection you're making. I lost all my cynicism about the show, it's a very positive thing."
Bremner even describes meeting a cancer patient who told him, "I stop taking morphine on a Saturday so I can enjoy the show properly."
"That puts all your nerves in perspective," reflects the funnyman. "He became a source of inspiration to me, actually. Every week, if I didn't feel I could do it, I just thought, 'I'll do it for him.' It sounds crass, but I thought if it meant that much to him, I'd try to do him proud."
This year's Strictly winner will be decided this weekend in an epic final Saturday. Who do you think will be waltzing off with the glitterball?
Strictly Come Dancing Semi-Final