'Harry Potter' star Warwick Davis turned out to open the film's new London shop at the iconic platform 9 3/4 at Kings Cross station on Friday.
The Huffington Post UK was there to watch the star, who played both Professor Flitwick and Griphook in the film franchise, cut the ribbon.
Referencing his magic skills from the blockbuster series, he said: "Levitation would be very useful right now," as he struggled to see all the fans of mixed age who had turned out to see him declare the shop open.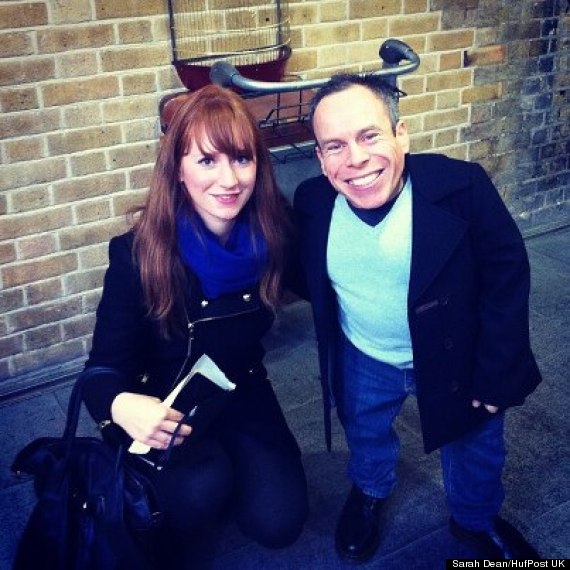 We meet Warwick Davis
I was lucky enough to be the first person to step inside the shop, which stocks a new range of merchandise adorned with 'platform 9 3/4' as well as the same key rings, pens and wands available previously.
There were Hedwig cuddly toys on display along with Tom Riddle's diary which can be snapped up for £34.99.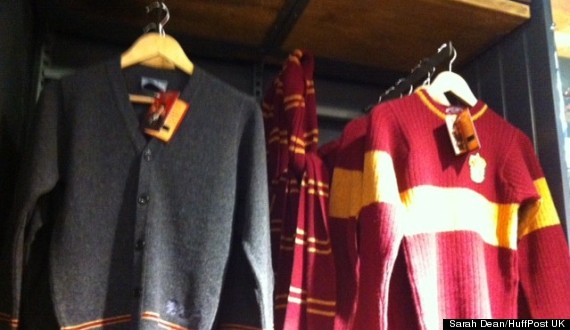 The Gryffindor jumpers
For the true Potter devotees, there were cardigans in the Gryffindor colours on sale for £59.99 and ties for £9.99.
Davis, who since Potter has starred in Ricky Gervais' TV comedy 'Life's Too Short' and 'An Idiot Abroad' alongside Karl Pilkington, also posed with fans by the trolley in the wall which, in the film transported the stars from the Muggle world into wizarding world of Hogwarts.
He told us: "I've never seen the trolley in the wall before so that was pretty cool."
The Harry Potter Shop at Platform 9 3/4 will officially open its doors to the public on Saturday, 15th December 2012 at 7:30 am.
Remember where it all began? Here's the Harry Potter cast through the years: