A six-year-old British boy is thought to be one of the 26 victims of the Sandy Hook Elementary School massacre.
Dylan Hockley's family, his English father Ian, American mother Nicole and his elder brother Jake moved to Connecticut from Hampshire in January of last year in search of "a better life".
Eight-year-old Jake is also a student at Sandy Hook but survived the shooting, when 20-year-old Adam Lanza forced his way into the school armed with an automatic rifle.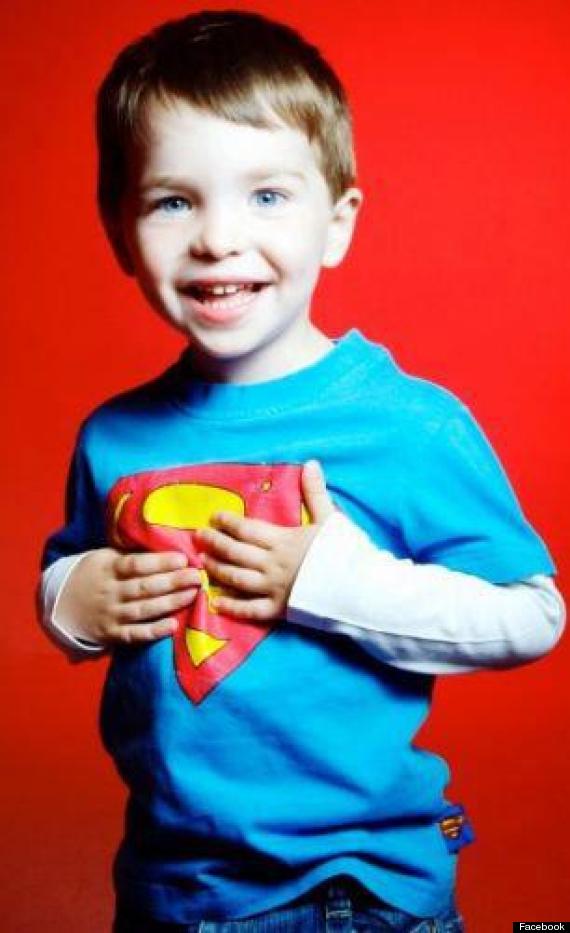 Dylan Hockley, 2006-2012
Dylan's "devastated" Grandmother, Theresa Moretti, said: "Dylan was a lovely boy. He had dimples and blue eyes and a mischievous grin.
"He loved playing Wii and they had a trampoline in their garden. He loved garlic bread and his brother. We are shattered and will never be the same," reports the Mail on Sunday.
The Hockleys lived almost opposite the house where Lanza lived with his mother, Nancy, who was the first victim of her son's killing spree.
Moretti said: "They chose that town to live in specifically because the school was so good. My daughter told me, "It's safe and lovely here Mum,"
"On Friday I was out buying Christmas presents for Dylan and his big brother Jake who is eight. I got a garbled message on my answerphone from my daughter. She was almost incoherent.
'I called her back and she told me what had happened. She kept saying "Mum, how do you tell an eight-year-old his six-year-old brother is dead and not coming back?"
In a feature for the local paper the Newtown Bee, believed to have been published earlier this year, Nicole said they lived in England for 18 years, where her husband worked for IBM, before moving to the Connecticut town, where they were "happy and comfortable".
"Newtown is a wonderful place to live and we're looking forward to being here a long, long time," she told the paper.
She added: "Being with my children is much more rewarding than I thought it would be, coming from a big career background. Spending time with my children gives me a lot of joy."
In one of America's worst school shootings, Lanza killed 20 children, all first graders aged six or seven, who were shot up to 11 times each.
He also killed six women, including school head Dawn Hochsprung, before turning the gun on himself. His mother Nancy was also found shot dead at their home in the town.
US president Barack Obama is due to attend a memorial service for the victims of the Sandy Hook school massacre today.
Obama's visit to Newtown for an interfaith vigil today will be the fourth time he has travelled to a city after a mass shooting.
The bloodbath brought despair and horror to the New England community, 60 miles north east of New York City, preparing for the Christmas holidays.