Ang Lee describes his young lead actor in the title role of 'Life of Pi' as "a gift from god".
Suraj Sharma had never acted before he auditioned for the role of Pi in Lee's fantastical blockbuster, based on Yann Martel's Booker prize-winning novel, but Lee somehow knew the film was in safe, 17-year-old hands.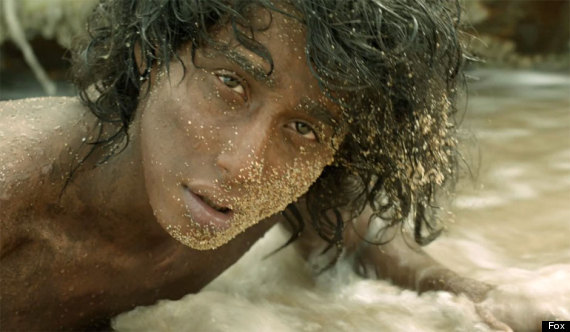 Suraj Sharma had never acted before he appeared in front of Ang Lee, who thought "he looked like Pi"
"When I met him, he looked like Pi, which I thought was a good sign, because the movie rides on him," Lee tells HuffPost UK, describing making this film as his "single biggest ever cinematic challenge".
"Then I read him, and I was pretty sure this was a gift from God, telling me, 'here's a difficult movie, but go ahead - try.'
"During training, he drifted along a bit and I was really worried, but as soon as we started rolling the camera, he belonged in the movie.
"Directing him was not like teaching him, more like waking him up. There's a little Buddha or something inside him - it was like he was a great actor in a previous life, and I just needed to remind him. I really have that uncanny feeling."
Is Ang Lee right about his young star? Life of Pi is in UK cinemas from Thursday and you can read our review here...