We've reported on the "human Barbie" – now meet her plastic fantastic counterpart – the living 'Ken'.
Justin Jedlica has spent more than $100,000 (£61,000) on cosmetic procedures, and he says he's not done yet.
The 32-year-old appeared on The Doctors (a talk show which modestly proclaims itself to feature "America's medical dream team) to discuss about his "chiselled" appearance.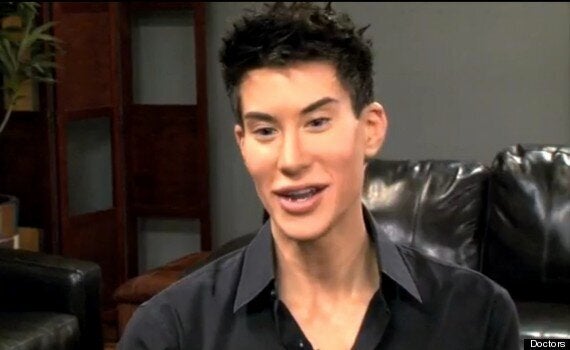 'To an extent I treat myself as my own sculpture, my own art work': Justin Jedlica appears on The Doctors
As well as numerous procedures on his face (starting with a nose job at the age of 18), he has had buttock, pectoral and bicep implants too.
He said: "I've always been into plastic surgery, just as an extension of me being creative. To an extent I treat myself as my own sculpture, my own art work."
When asked if he had any concerns about his frequency under the surgeon's knife, he replied: "There is always the potential for things to go wrong but those risks are nominal and I'm wiling to accept those risks. I don't think anything worthwhile in life comes without taking a risk.
"I don't see a reason for stopping, it's like asking Picasso not to paint."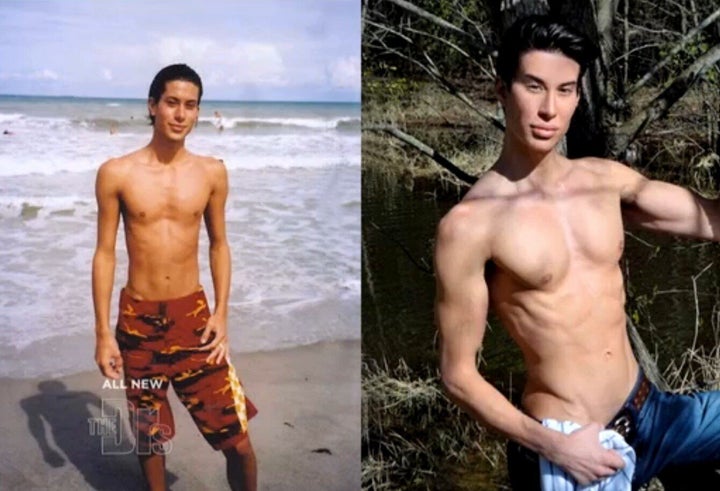 The way he was (left). Jedlica has spent £61,000 on cosmetic procedures
Jedlica's appearance comes as a further human Barbie duo gather steam.
The pair host spirituality lectures and with Lukyanova imparting such sage advice as "Many people think you need only good looks to be successful, but it's not true – only spiritual work can bear tangible results."
On paper it would seem like Jedlica and Lukyanova were a match made in heaven.
But don't go buying that hat just yet… it seems Jedlica is less than convinced by Lukyanova's dedication to the cause.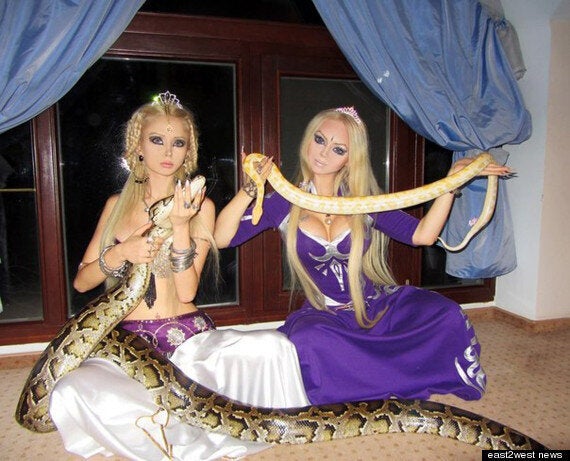 Valeria Lukyanova and Olga 'Dominica' Oleynik take on the guise of Disney princesses
He continued: "A true 'body mod' individual -- such as myself -- LIVES with a conviction to their alternations and doesn't wash them off.
"I can appreciate that she is a talented artist, but if at the end of the day she is only presenting this 'human Barbie doll' on days the camera is filming ... I'm not sure just how much credibility I would give her in being a REAL human Barbie."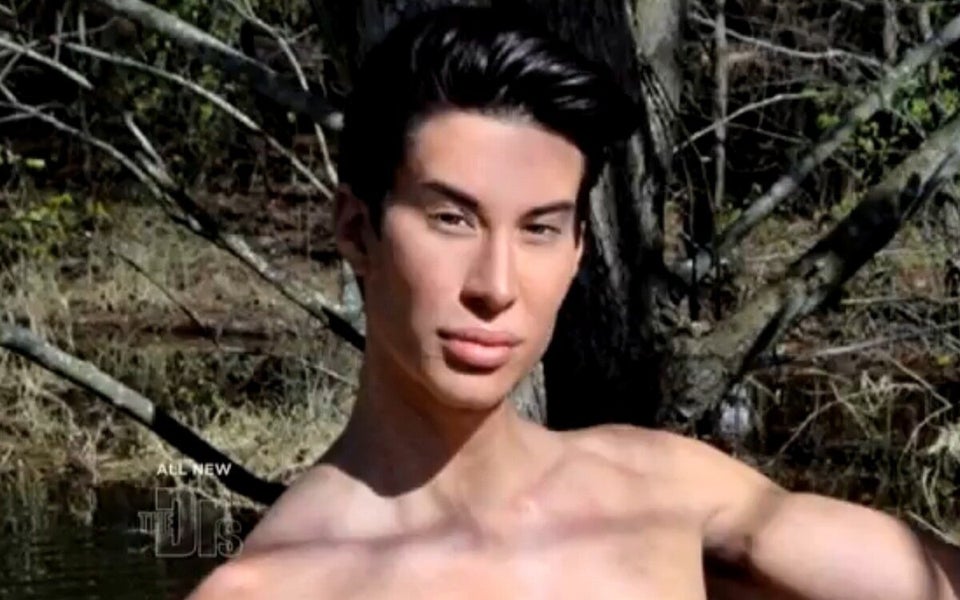 Human Ken Doll
Related