Google's cunning zeitgeist tool recently published a list of the most popular search terms from the last 12 months, giving a great insight into what we're all secretly obsessing about.
Our US counterparts, HuffPost Healthy Living have reported on the most searched for diets of 2012 in America and the results are an eclectic mix of celebrity endorsed diets and extreme weight-loss techniques.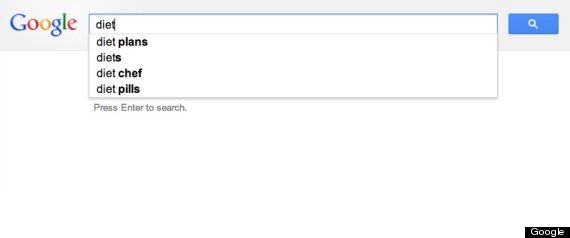 While we can't replicate the exact search for a UK based audience, HuffPost UK Lifestyle have found that the Dukan diet, Cambridge diet, and Atkins diet have been among the most popular for the past year.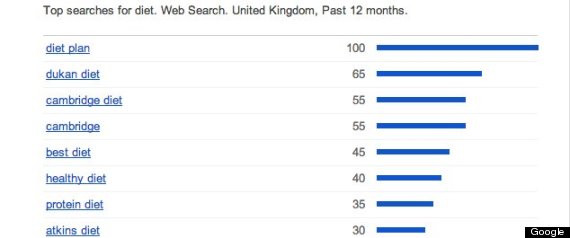 Have a look to see how our diet preferences compare with a US audience. Would you try any of the diets popular in the States?
The Most Googled Diets Of 2012