Alice Eve has admitted that, the first time she met her fellow 'Star Trek into Darkness' cast members, it was like being back at a school for grown ups.
"It was nerve wracking." she tells HuffPostUK. "Literally, I had to rock up in a room full of those people – Chris Pine, Simon Pegg, JJ Abrams – and they all had this great rapport, and I had to walk in like the new girl."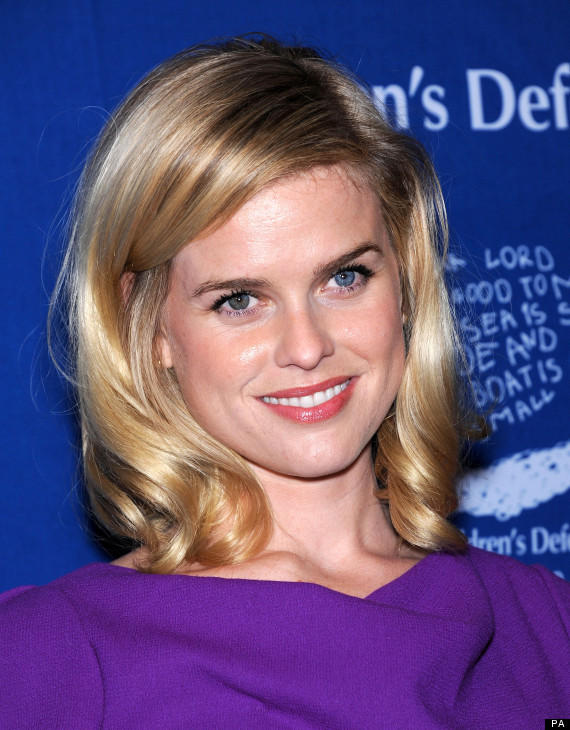 Alice Eve was thrilled but terrified to be joining the cast of 'Star Trek'
The Brit-born actress, who's making her way in Hollywood at a rate of knots, following roles in 'She's Out Of My League', 'Sex and the City 2' and 'Men in Black III', credits director JJ Abrams for the camaraderie and goodwill on set.
"JJ Abrams is a democratic and fair individual - he's like a patriarch, and doesn't want problems," she reports, glowingly. "He engenders this environment where everybody does their best to make everyone else feel comfortable, which is why we can all genuinely wax lyrical about those six months."
Alice Eve is playing Dr Carol Marcus (a name self-respecting Trekkies will recognise) in the second outing of JJ Abrams' rebooted franchise, 'Star Trek into Darkness', with Benedict Cumberbatch on board to play villain John Harrison. The film's story starts in London, but also takes the Starship Enterprise to the heart of a far-off volcano, where Spock is left stranded and, as usual, willing to sacrifice himself, much to Kirk's evident dismay.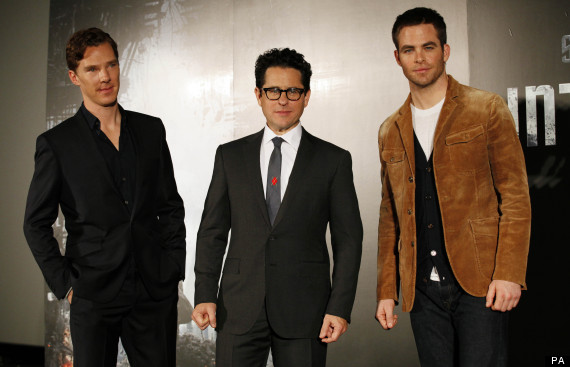 Her fellow cast members are Benedict Cumberbatch and Chris Pine along with their director J J Abrams (centre)
The film isn't due in cinemas until May 2013 but, judging by the first nine minutes of footage that were revealed in London last week, Abrams has pulled off the same combination of new tricks and crowd-pleasing nostalgia that made his first 'Star Trek' such a success.
Is Alice Eve ready for the ever-increasing profile and increasing scrutiny that goes with this kind of big-budget territory? She seems philosophical...
"Being interested in the personal side of things is exactly the same as my favourite thing to do, which is sitting in a cafe watching people. We're thrusting ourselves in your faces by making these pieces of entertainment, so it's not really our right to say, 'Don't look.'"
'Star Trek Into Darkness' is in UK cinemas next May. Watch the trailer below...