Cristiano Ronaldo will face former club Manchester United after Real Madrid were drawn with the Premier League leaders in the last 16 of the Champions League.
Arsenal will take on Bayern Munich and Scottish champions Celtic have drawn Juventus as the British clubs are saddled with some of the knockout phase's most glamorous ties.
Barcelona play AC Milan in the knockout stage for the second successive year while Shakhtar Donetsk and Borussia Dortmund, so impressive in the group stages, have been pinned against each other.
Valencia and Paris Saint-Germain, Porto versus Málaga and Galatasaray against Schalke 04 round off the draw.
However the stand out tie comes between perhaps the two biggest clubs in the world in Madrid and United, who have played one another eight times over the course of 55 years.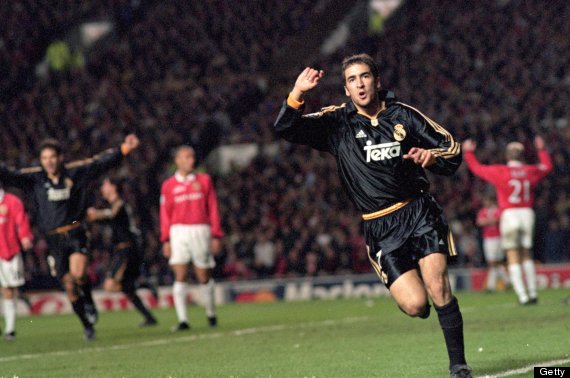 Raúl sinks United in 2000
José Mourinho will be taking on Sir Alex Ferguson for the second time in the last 16 of the competition after his Internazionale side were beaten 2-0 by United in 2009.
Ronaldo meanwhile, who returned to Manchester last month as Madrid drew with City, will play at Old Trafford for the first time since he left three-and-a-half-years ago. Incidentally, he scored in the 2-0 Inter win.
Bayern Munich eliminated Arsenal from the Champions League in 2005 when they progressed with a 3-2 aggregate victory. Last year's runners-up are currently nine points clear at the top of the Bundesliga and have lost just one league match all season.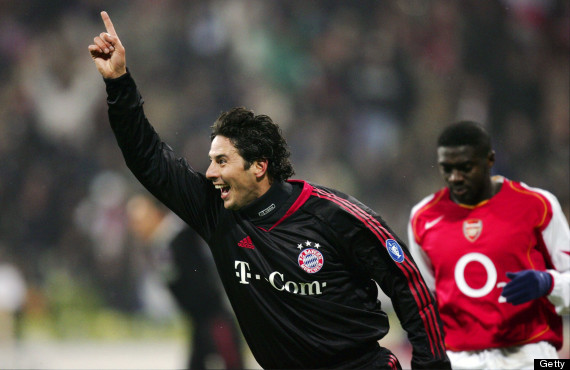 Claudio Pizarro savours Bayern's 2005 rout against Arsenal
Celtic meanwhile played out two enthralling encounters with Serie A supremos Juve in 2001-02 when they lost 3-2 in the Stadio delle Alpi and won 4-3 at Parkhead. The clubs previously met in the 1981-82 European Cup.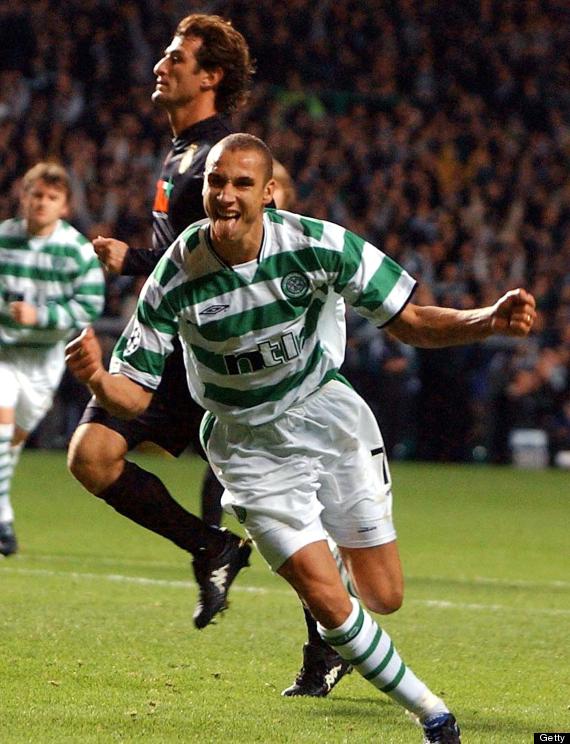 Larsson celebrates scoring past Juventus
FULL CHAMPIONS LEAGUE DRAW
GALATASARAY vs SCHALKE 04
CELTIC vs JUVENTUS
ARSENAL vs BAYERN MUNICH
SHAKHTAR DONETSK vs BORUSSIA DORTMUND
AC MILAN vs BARCELONA
REAL MADRID vs MANCHESTER UNITED
VALENCIA vs PSG
PORTO vs MÁLAGA
First legs will be played on 12 and 20 February, second leg ties will be played on 5 and 12 March.