The row erupted after CNN host Morgan attacked the right to bear arms in the wake of the Sandy Hook school massacre.
A gun lobby petition to deport Morgan is now well over the required threshold of 25,000 signatories - meaning the White House has an obligation to respond.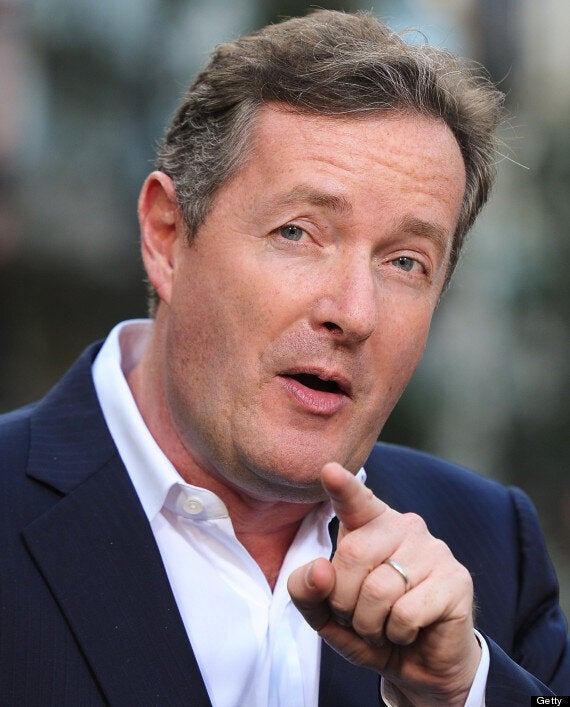 Piers Morgan: 'I don't care'
Now Morgan's geographical location is on even shakier ground, after Top Gear host Jeremy Clarkson tweeted a plea that the former British tabloid editor is not returned to his homeland.
Morgan, who continues to be vocal in broadcasts and on Twitter about his support for banning guns, professes to be unconcerned about the proposals to remove him from the country.
He took to Twitter on Christmas Eve to assert he "didn't care" about the petition, and further pedalled his point by making reference to two volunteer fire fighters who were shot dead in an ambush in New York.
On December 25 he returned to magnanimously wish everyone a Happy Christmas - even those panting for his deportation.
Earlier this week, Morgan called the executive director of Gun Owners of America an "unbelievably stupid man" and a dangerous idiot, in an interview on CNN.
"It seems to me you are morally obtuse," Larry Pratt said.
"You seem to prefer being a victim to being able to prevail over the criminal element. I don't know why you want to be the criminal's friend." Jeremy Clarkson: 'Please don't send him back'
Morgan said Pratt had "absolutely no coherent argument. You don't actually give a damn about the gun murder rate in America."
The petition, which was launched following the interview, reads: "British Citizen and CNN television host Piers Morgan is engaged in a hostile attack against the US Constitution by targeting the Second Amendment.
"We demand that Mr Morgan be deported immediately for his effort to undermine the Bill of Rights and for exploiting his position as a national network television host to stage attacks against the rights of American citizens
Several other high-profile academics and gun advocates have challenged Morgan on various CNN programmes about his views.
His views on gun control have sparked a Twitter meme #PiersMorganMovies, including "Mrs Dontfire" and "No Country for Whiny British Men".
Since the petition reached the requisite 25,000, Morgan has been unrepentant on Twitter, attacking right-wing Infowars blogger and gun advocate Alex Jones.
But others have urged him to stay out of the gun control debate, as he is not a US citizen, including his old Twitter sparring partner Lord Sugar.
The Newtown massacre of 20 elementary school pupils and six adults by Adam Lanza, who then turned the gun on himself is the latest in a series of an epidemic of gun violence over the last three decades in the US, including 62 mass shooting incidents since 1982.
The vast majority of weapons used have been obtained legally by the killers.
The National Rifle Association has called for an armed police guard in every single school following the Sandy Hook shootings.
Morgan's outspokenness on the issues follows a press conference by Wayne LaPierre, CEO of the America's largest gun lobby the National Rifle Association, who told a press conference in Washington: "The only way to stop a bad guy with a gun is to have a good guy with a gun."
He added armed guards in schools are "the only line of defence that's tested and proven to work."