Queen rocker Brian May has been honoured for his commitment to animal rights by bosses at People for the Ethical Treatment of Animals.
The guitarist has been named the organisation's UK Person of the Year in recognition of his efforts to save British badgers from a planned cull in the countryside.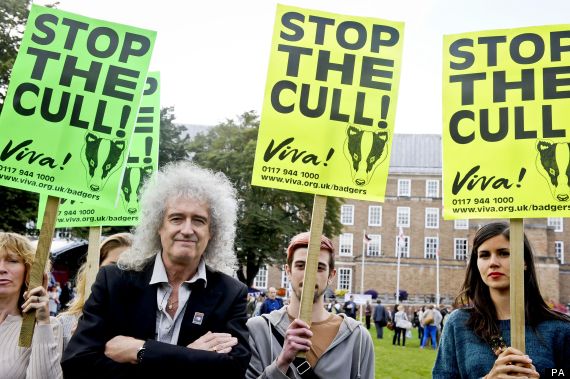 Brian May put his efforts behind the successful campaign to prevent the cull of badgers
May spent months spearheading the campaign and collected 160,000 signatures for his petition before winning the fight in October.
Commending May's passion for defending wildlife, PETA spokesperson Mimi Bekhechi says, "In his fight to save Britain's badgers, Brian May never backed down: he spread his message of compassion for animals through everything he said, wrote and even wore until the world sat up and paid attention. His tenacity and boldness are an inspiration to kind people everywhere."
See more images from PETA's racy campaigns in the slideshow below. NOTE: Some photos are NSFW.