Sunderland have risked the wrath of their following after they banned 38 supporters from the Stadium of Light for "persistent standing".
A picture tweeted after their Boxing Day victory against Manchester City featured an empty seat with a sign reading 'This season card has been suspended due to persistent standing'.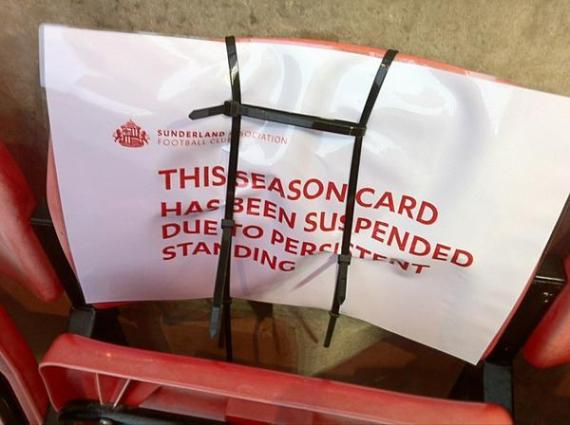 The repeat offenders have had their season tickets subsequently withdrawn.
Several supporters stood and chanted "F**k off you stewards we'll stand if we want" throughout the 1-0 win over Premier League champions City.
Travelling fans at the Stadium of Light have also been moved into a higher tier this season however that is likely to be down to Martin O'Neill's influence.
When he was Aston Villa manager O'Neill was behind moving away supporters from behind the goal in the North Stand to the Doug Ellis Stand - which runs beside the pitch - in a bid to sap their raucous influence.