A six-year-old girl who was abducted by her father on her third birthday and taken to Pakistan has been reunited with her mother.
Atiya Anjum-Wilkinson vanished in November 2009 after going to stay with her father, Razwan Ali Anjum.
The former insurance salesman said he was taking Atiya to Southport.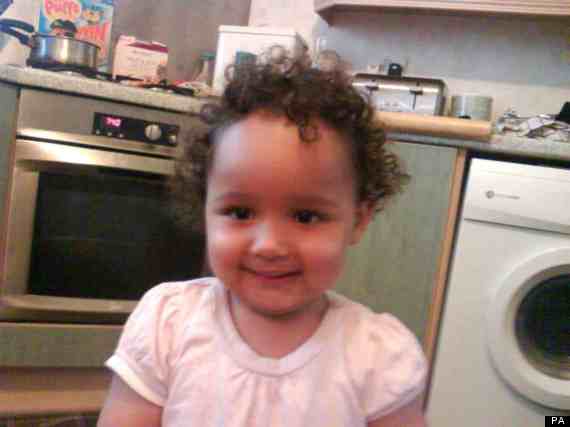 Atiya was abducted more than three years ago after visiting her father
Instead he took her to Lahore, Pakistan, and told Gemma Wilkinson - Atiya's mother - that she was "never going to see Atiya again".
But on Friday night, during an emotional reunion, mother and daughter finally came face-to-face after the youngster was tracked down and flown to Manchester Airport.
Atiya was on a Pakistan International Airlines flight from Islamabad which touched down at Manchester Airport at around 7.15pm
An emotional Ms Wilkinson spoke to members of the press in the Crowne Plaza Hotel at Manchester Airport shortly after she was reunited with her daughter.
During the 20 minute interview Ms Wilkinson broke down in tears as she described the moment she saw Atiya after more than three years apart.
She said: "I am just absolutely overwhelmed at seeing Atiya now and giving her a cuddle and a massive kiss. I am just absolutely overwhelmed."
"We have gone from not knowing where Atiya is to finding out that we do know where Atiya is, to receiving pictures of Atiya and how she looks now, to Atiya coming here and Atiya actually being here. It's just been an absolute whirlwind."
Ms Wilkinson said she could not explain what it was like to see her daughter's face again and see "what she is actually like".
"It was very emotional. She is how I expected. She looks exactly the same as she did three years ago, she is just taller and a bit older."
Ms Wilkinson said she did have a "few fears" that Atiya would be unsettled with the change and the flight but added: "She is absolutely fine. She is trying to communicate and she is playing with the things that we have
bought for her. She's settled."
Describing the moment they met again, she said: "She had a big smile on her face. Atiya was told that I was mummy and she said 'Mummy' and smiled.
Anjum is currently serving a prison sentence in the UK for refusing to reveal his daughter's whereabouts despite a court order.
It has emerged that Ms Wilkinson discovered her daughter had been found on Christmas Day, which finally brought an end to her desperate three-year plight to be reunited with her daughter.
MEP Sajjad Karim revealed he helped in the search after learning of the situation around a month ago.
He said he used his contacts with the Pakistani authorities - who he said were "completely unaware" of the child's disappearance and possible presence in the country - and praised their response.
Mr Karim said: "Without them it would have been impossible.
"I also spoke to the Pakistan foreign minister when she came to the European Parliament."
The politician said they managed to find Atiya on Christmas Eve and got hold of up-to-date pictures of her which they were able to show to her mother in the UK on Christmas Day. A computer generated image of Atiya, released before he sixth birthday
He said that no money changed hands in getting her back, adding: "I'm delighted that she is now back in the UK.
"The one personal regret I have about the case is that I didn't know about it three-and-a-half years ago."
Police published a computer-generated image of what Atiya might look like now a day before her sixth birthday in November.
Speaking ahead of her daughter's birthday, Ms Wilkinson said: "It's been an absolute nightmare. As to her whereabouts, we know nothing. We've had no contact. I'm worrying every day, every single day. Everything is affected by it. When I close my eyes I see her.
"I say goodnight to her every night before bed. I pray she's OK. We don't have any proof that she's OK, there is no proof she is still alive. It's been discussed that she could have been sold, but I don't want to believe it.
"She was so funny. She was a little bundle of joy. She loved her lip gloss and handbags - as soon as she got hold of my make-up bag, everything in it was hers. We just want her home." Gemma Wilkinson, the mother of missing girl Atiya Anjum-Wilkinson who was abducted by her father, Razwan Ali Anjum
Ms Wilkinson's "on-off" relationship with Anjum ended in 2008.
Earlier today, Detective Superintendent Phil Owen, from Greater Manchester Police's Child Protection Unit, said the investigation had "been long and hard".
He added: "Throughout the three years of her disappearance, her mother Gemma has understandably been sick with worry.
"She had not heard from her beloved daughter and did not know whether she would ever set eyes upon her again.
"However, Gemma, alongside ourselves and a variety of organisations, were determined we would not give up and remained dedicated to finding her.
"Thanks to this determination and the help from the Pakistani authorities, we have the outcome we were hoping for."