The man made famous by his "One Pound Fish" song has been given a hero's welcome on returning home to Pakistan, after his UK visa ran out.
Muhammed Nazir had his eyes on the number one spot with the song he had written to attract shoppers to his East London market stall but his dreams have been dashed after he was sent back home.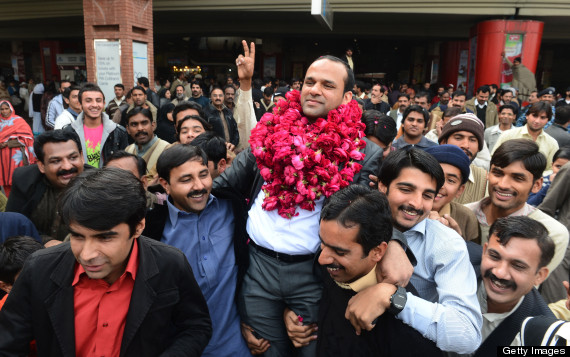 Muhammed Nazir gained fame as the one pound fish man
The song which Nazir used to sing for his supper had already reached the number 29 slot in the charts, and now the Pakistani has set his sights on France and the US.
The market stall holder's fame has even reached his hometown Lahore, where coverage of the assassination anniversary of Pakistan's former prime minister was interrupted to document Nazir's homecoming, the Mirror reported.
The father-of-four was greeted with chants of "long live the one pound fish" upon his arrival, where he was welcomed by his mother and hundreds of fans.
One Pound Fish Man Arrives In Lahore