Police were called to a shop in Wales after an Archdruid refused to pay for his goods because the cashier did not speak to him in Welsh.
Dr Robyn Lewis, a former Archdruid of literary group the Gorsedd, told the Cambrian News he felt "humilated" after officers were called to the store merely because he "wanted to be spoken to in his own language."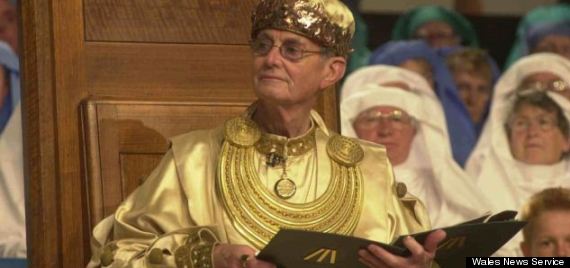 Dr Robyn Lewis or Robyn Llŷn
The ruckus occurred at the Spar in Pwllheli, after the 83-year-old was told to pay £58.62 for his groceries. He told the BBC he was shocked to hear the amount spoken in English rather than the Welsh number "pum-deg-wyth punt, chwedeg-dau".
The Archdruid was aggravated further when a police officer arrived, who also had no knowledge of Welsh. After backup was called the situation was resolved: in Welsh of course.
Dr Lewis told the BBC: "It was sorted out by me being given another Welsh-speaking cashier whom I spoke entirely in Welsh.
"I paid and left. Honour was satisfied.
"All I wanted was an answer in my own language, in my own country."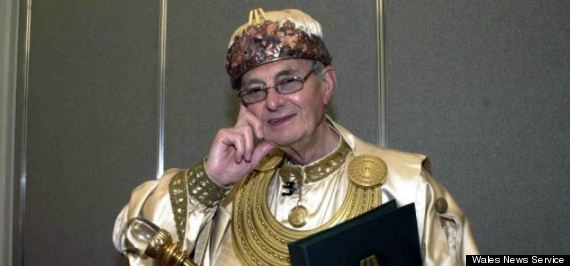 The manager of the Spar, Conrad Davies, told Cambrian News: "The customer was not happy so we had to call the police as he refused to pay for his goods.
"The situation was completely blown out of proportion and left our member of staff extremely upset."
The Gorsedd are community of bards which promote Welsh language literature.