A passenger plane has crashed in Moscow's Vnukovo Airport on Saturday, killing four people.
The Russian Redwings aircraft overshot the runway, breaking up into three pieces and bursting into flames, reports Sky News.
Earlier reports suggested there may have been 12 people on board but officials have since confirmed that eight people were on the plane, all crew.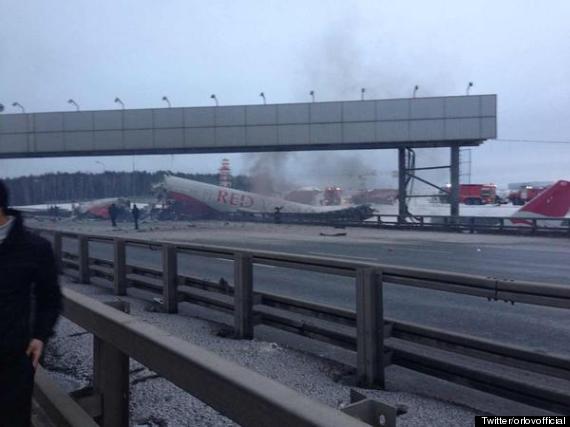 It is not known if the snowy weather was a factor in the crash
Russia's Ministry of Healthcare said in a statement that the four survivors have "brain injuries".
The plane was forced to make a "hard landing" although the exact cause of the crash is unknown at present.
It is the first fatal plane crash involving a Tupolev-204 aircraft which can carry up to 210 people.
Part of the plane plane came to rest on a highway, blocking traffic.
The flight is believed to have arrived from Czech Republic.
The airport has been closed and all flights diverted to other airports.
More to follow...