Britain has expressed shock and deep sadness over a stampede which killed at least 61, mainly children and young people, and injured more than 200 after a New Year fireworks display in Ivory Coast.
The death toll from the crush leaving a stadium in the African nation's main city, Abidjan, is expected to rise, according to local authorities.
Foreign Office Minister Hugo Swire said: "I am shocked and deeply saddened at the tragic loss of life.
"During what should have been a happy and joyous celebration of the New Year, many families are now mourning their loved ones.
"The UK Government sends its sincere condolences to all the Ivorian people at this time."
The debris from the tragedy was scattered around the stadium on New Year's Day morning, with blood stains on ripped clothes and abandoned shoes.
Local mother Assetou Toure told Reuters: "My two children came here yesterday. I told them not to come but they didn't listen. They came when I was sleeping. What will I do?"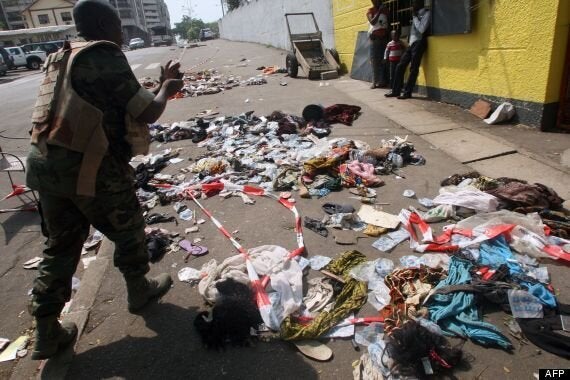 Scenes of devastation after the New Year's Eve stampede
The head of military firemen Abidjan, Lieutenant Colonel Issa Sako, told the Ivorian state television RTI: "The flow of people coming to watch the fireworks created a great rush, outside the main entrance of the stadium of the city. In the rush of people were trampled and suffocated by the crowd."