A seal spotted in a land-locked lake stunned festive walkers in Cambridgeshire after the rogue creature took advantage of the flood waters to swim more than 50 miles inland.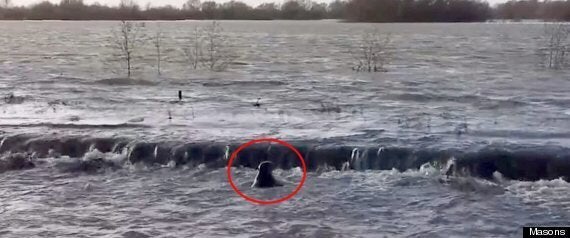 Stunned walkers snapped the seal
The wayward mammal is believed to have free-styled its way from the Great River Ouse in Norfolk before plopping over the flood defences and into the RSPB's Fen Drayton Lakes, near St Ives.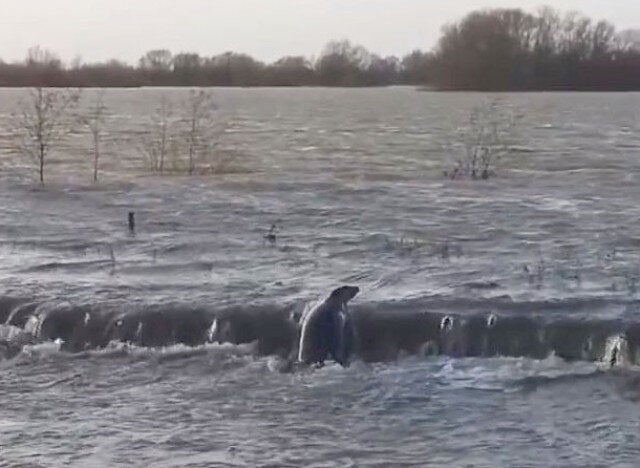 Perhaps looking for a kiss from a rose?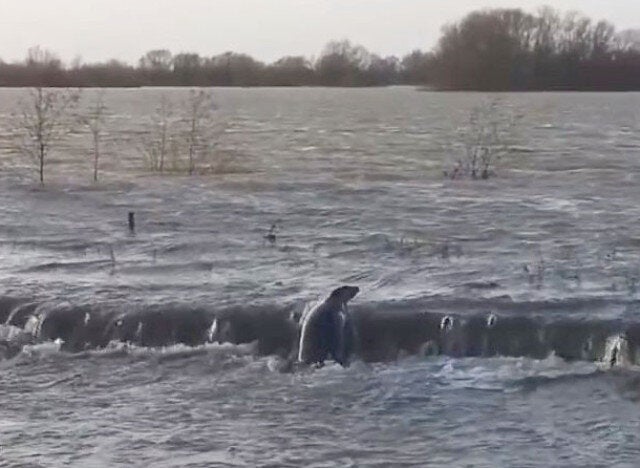 A close up of the dastardly seal
Graham Elliott, area manager for the RSPB, told Masons News: "It would be the first time this has happened to my knowledge that one has made its way into the lake.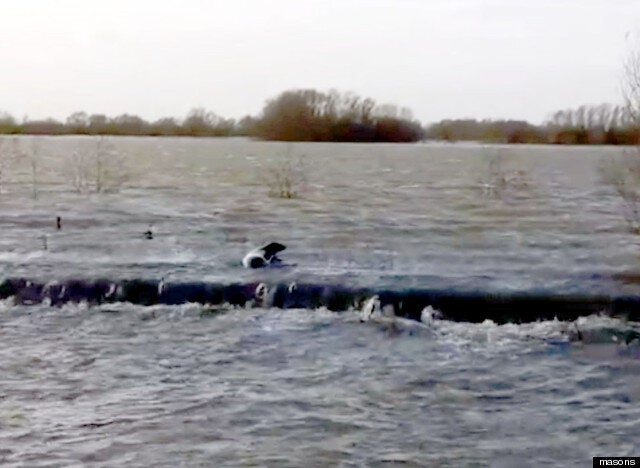 Bright lights, big city: the seal makes its way inland
The last seal spotted inland was more a victim of than an opportunist of weird weather. A seal pup was found in a field in Orkney amid a flock of sheep after being blown out of the water by severe gales in December 2011.
Only three weeks old, the seal pup was found by a farmer and nicknamed Snowy.
For more cute seal videos see below
Related