The gang member arrested on suspicion of shooting British holidaymaker Stephen Ashton at a New Year's party in Thailand, has been seen with police at the beach bar where the gunfight occurred.
Mr Ashton, a 22-year-old from Purley, south London, is said to have been killed after getting caught in the crossfire between rival gangs, as he danced with friends at a beach bar on the paradise island of Koh Phangan.
He has been identified as Ekkapan Kaewkla, or Lae Kaewkla and is expected to be charged with manslaughter.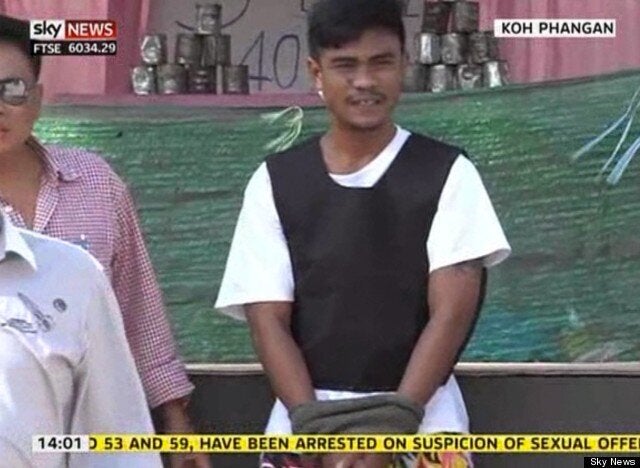 Handcuffed and squinting the suspect can be seen pointing on the picturesque beach, as police observe.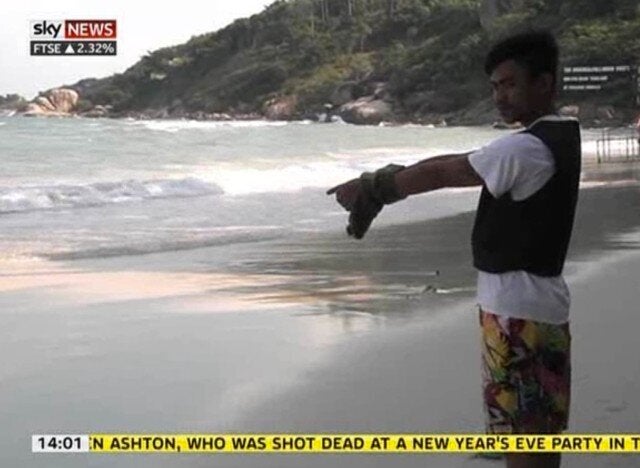 On the beach where the gunfight occurred
Mr Ashton's family are on their way to Ko Phangan to formally identify his body and make arrangements for his repatriation.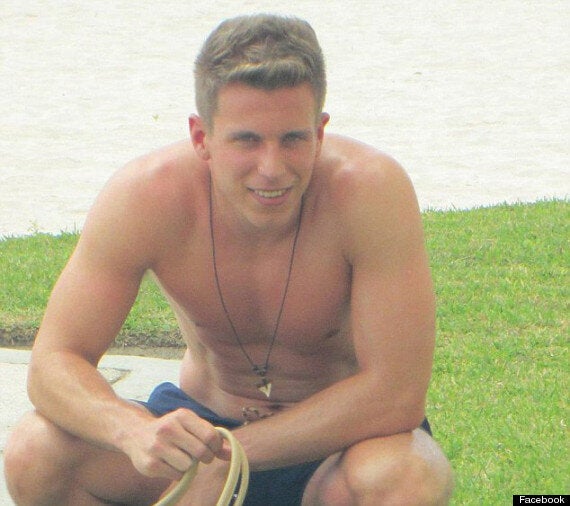 Stephen Ashton is said to have been killed by a stray bullet as he danced with friends
In a statement issued by the Foreign Office on behalf of the family, they said: "As a family we are completely devastated by the loss of Stephen from our lives.
"He has been taken away from us in such cruel and tragic circumstances in which he was an innocent bystander simply enjoying New Year celebrations.
"We are comforted in the thought that he was having a fantastic time with friends after such a difficult period following the loss of his much loved dad who passed away from a brain tumour in 2011 and the loss of his granddad a few months earlier.
"We were all so proud of him; he was a much loved son, brother, grandson and nephew.
"He will be truly missed by his family but also by the many friends he made during his life.
"We cannot comprehend how someone can carry out such a reckless act, giving such little value to human life.
"We ask that our privacy be respected to allow us to grieve."
Mr Ashton had posted pictures on his Facebook page showing him enjoying his holiday in Thailand.
Popular in the Community