"Are they real?" my son asked as he watched Walking With Dinosaurs at the O2 Arena. My wife and I had never seen such excitement in our four-year-old. The life-like pre-historic creatures may as well have been real - even the adults had to look twice.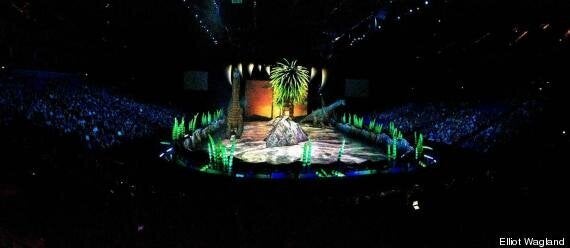 The vast space of the O2 was packed to the ceiling with spectators, as the spectacular BBC-produced show thrilled with special effects and 20 life-size dinosaurs, created by a team of internationally renowned designers and scientists.
We were amazed as one of the deadliest creatures ever to walk the earth appeared before our eyes – the Tyrannosaurus Rex! With a budget of £10m, Walking With Dinosaurs delivers a show on an unprecedented scale - young and old alike will be captivated by the quality of the realistic dinosaurs on stage.
A character called Huxley narrates the show, a paleontologist who guides us through the different time periods of the dinosaurs' reign, right up to their extinction – a huge bang that frightened some of the smaller children.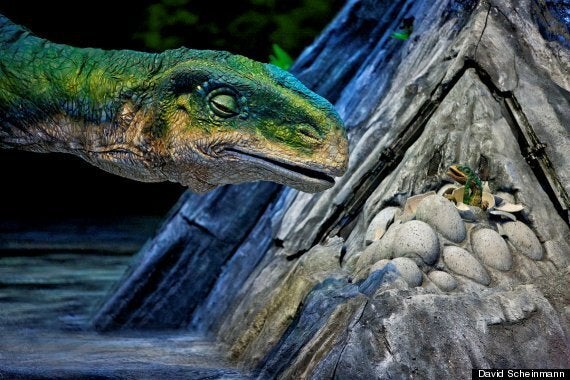 Coming and going into the centre of the arena, the dinosaurs interacted with Huxley superbly. The stage was set up with two large screens on either side so you could see the action unfold from wherever you sat.
Walking with Dinosaurs - The Arena Spectacular is brought to the UK by Global Creatures, headed by CEO Carmen Pavlovic, in association with BBC Worldwide.
Pavlovic said: "This show recreates the size and power of these fascinating creatures. It's an awe-inspiring live event that combines theatre arts and technology with a real insight into the lives of these remarkable reptiles. We're thrilled to be bringing the show back to the UK so that all those who were too young the first time around, will now have the chance to see it."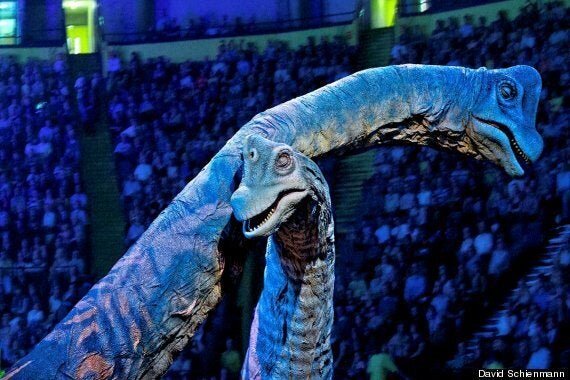 Our son was stunned into silence throughout this spectacular show, asking to see it all over again at the end - an enchanting way to spend an afternoon, which children get so much out of.
A word of warning: if you're driving to the 02 Arena, pre-book your parking - this caught us out and cost £28 to park.
Click below to see pictures from previous performances of Walking With Dinosaurs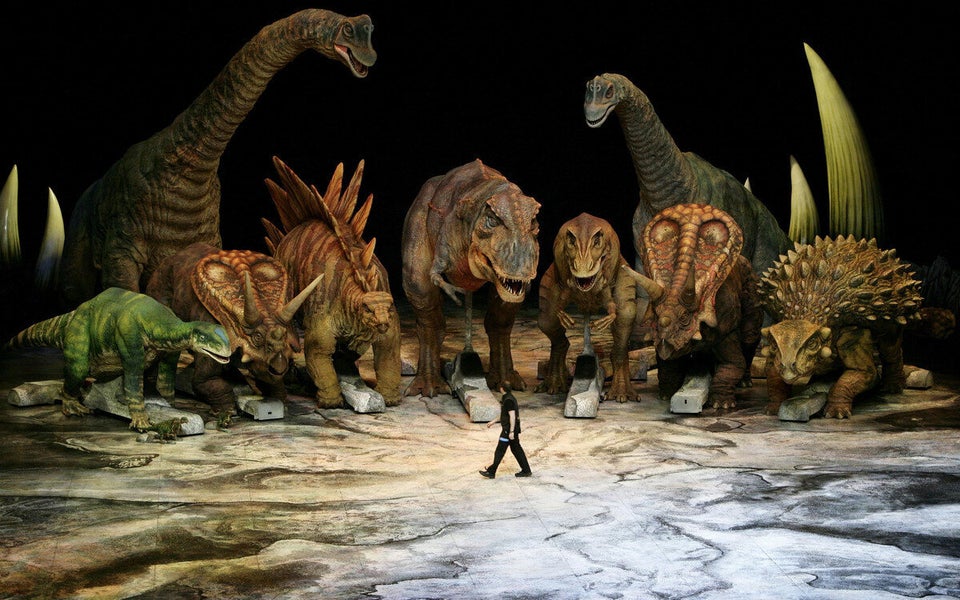 Walking with Dinosaurs