Indian police have filed rape and murder charges against five men accused of attacking a woman on a Delhi bus.
The brutal gang rape of a 23-year-old student has galvanised the nation, putting women's rights at the top of the social agenda.
During the rape, the victim was attacked by six men on a bus. A metal rod was inserted in her body as the bus drove around for 40 minutes. The sustained attack resulted in the removal of almost all of her intestines. Waves of protest have swept across India since the attack on December 16
The victim and a male friend, who was also attacked, were thrown from the bus while it was still moving. Police in Delhi said the bus then tried to mow them down.
The unidentified woman died after suffering multiple organ failure and a heart attack.
A sixth suspect who claims to be under 18, is expected to be tried in a juvenile court separately, The Associated Press reports. Under Indian law juveniles cannot be prosecuted for murder.
The news agency claims Indian police have told the court they plan to push for the death penalty.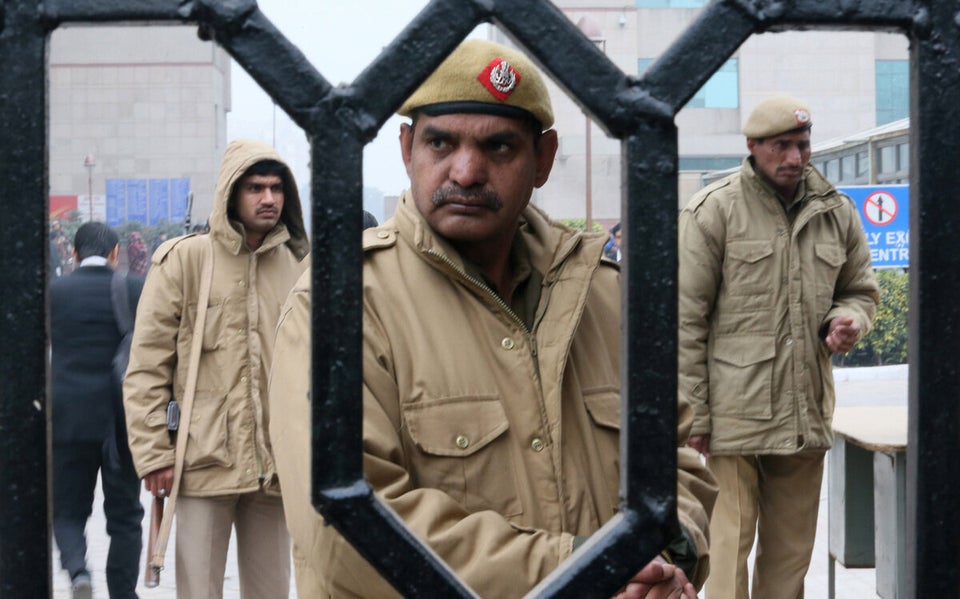 Indian Rape Trial