Benedict Cumberbatch has revealed that he tries not to think about satisfying fans of the 'Star Trek' franchise - because the expectations can make him go "mad".
The 'Sherlock' star, who is set to portray a villain known as John Harrison in JJ Abrams' sequel 'Star Trek Into Darkness', admitted he doesn't worry about appeasing fans of such a well-loved series.
"If you have an over-preoccupation with perception and trying to please people's expectations, then you can go mad," he told Empire. "We've got JJ Abrams, and he's already beautifully cracked that nut in the first film, and I think it pleased a lot of the varying camps - people who were coming to the franchise for the first time, the JJ Abrams fans and the 'Star Trek' fans - so that was a big comfort to me."
The actor continued: "It's always a compact between me and the writers and the directors - the people who are hiring me to do the job - and if I'm making them happy, I can trust that it'll make fans happy as well."
Benedict also hinted that the follow-up will very much be the story of Captain Kirk, played by Chris Pine.
"The boy - sorry, the man - was so tired carrying that film, I've got to say. He's brilliant in it, I'm really excited to see his performance," he teased.
Star Trek Into Darkness, which also stars Zachary Quinto, Alice Eve and Zoe Saldana, is scheduled for release in May.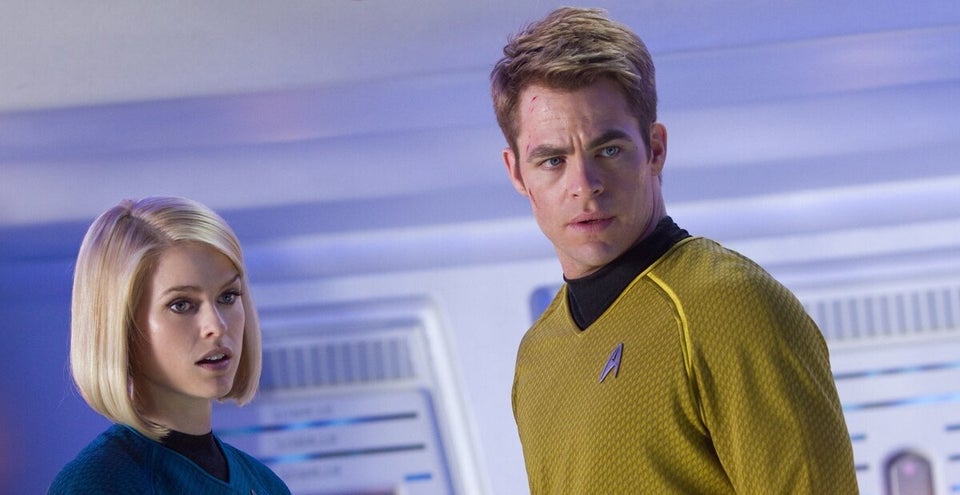 'Star Trek Into Darkness' Photos
Popular in the Community