Actress turned lifestyle guru Gwyneth Paltrow has penned another cookbook of mouthwatering recipes which are coffee, alcohol, dairy, sugar, shellfish, wheat, meat and soy free.
With help from fellow writer Julia Turshen, Paltrow has come up with 185 recipes - all devoid of these foods.
Blurb from the book, which is set for release in April, describes Paltrow as "an avid foodie" who was left feeling "fatigued and faint" after a "particularly gruelling schedule and lapse of overindulgence."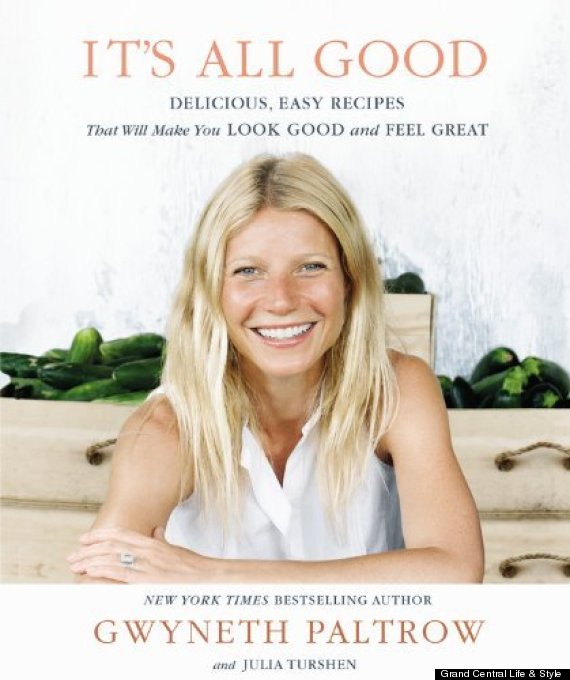 Gwyneth Paltrow's cookbook will go on sale in April
After a trip to the doctor, the mother-of-two made the drastic decision to cut out all processed foods, but was concerned the restrictions would make mealtimes "boring".
Hence Paltrow teamed up with Turshen to bring us It's All Good: Delicious, Easy Recipes That Will Make You Look Good And Feel Great.
It's the second cookbook written by the Oscar winner, who released My Father's Daughter: Delicious, Easy Recipes Celebrating Family & Togetherness last year.
Paltrow is also the founder of Goop, a website intended to "share all of life's positives", which prides itself on being many women's "most trusted girlfriend on the web".
Perhaps we're a bunch of over-indulgent lushes who will develop gout, but we remain sceptical as to how meals devoid of coffee, alcohol, dairy, sugar, shellfish, wheat, meat and soy can be anything but boring...
But anyway, if you follow her tips, you'll look like her. Maybe.