'The Queen' star Dame Helen Mirren unveiled her star on the Hollywood Walk of Fame on Thursday and discovered it's right next to fellow British Oscar winner Colin Firth's pavement honour.
The actress was awarded the 2,488th star and was thrilled when she realised who she'd be sharing the sidewalk with. She joked, "I couldn't be prouder and more happy that I'm actually going to finally lie next to Colin Firth, something I've been wanting to do for a very long time.
"I think it's very good for the British monarchy that here on Hollywood Boulevard, the King and the Queen are going to actually sleep together, for the rest of history." Firth played King George VI in 'The King's Speech'.
She added, "I'm so very, very proud to be henceforth walked upon, have fries dropped upon, maybe even be peed upon by future generations of tourists, Angelenos and their dogs. But please, please no chewing gum."
Writer and director David Mamet, the actress' husband Taylor Hackford and their sons Rio and Alex joined fans who cheered Mirren on as she unveiled her star.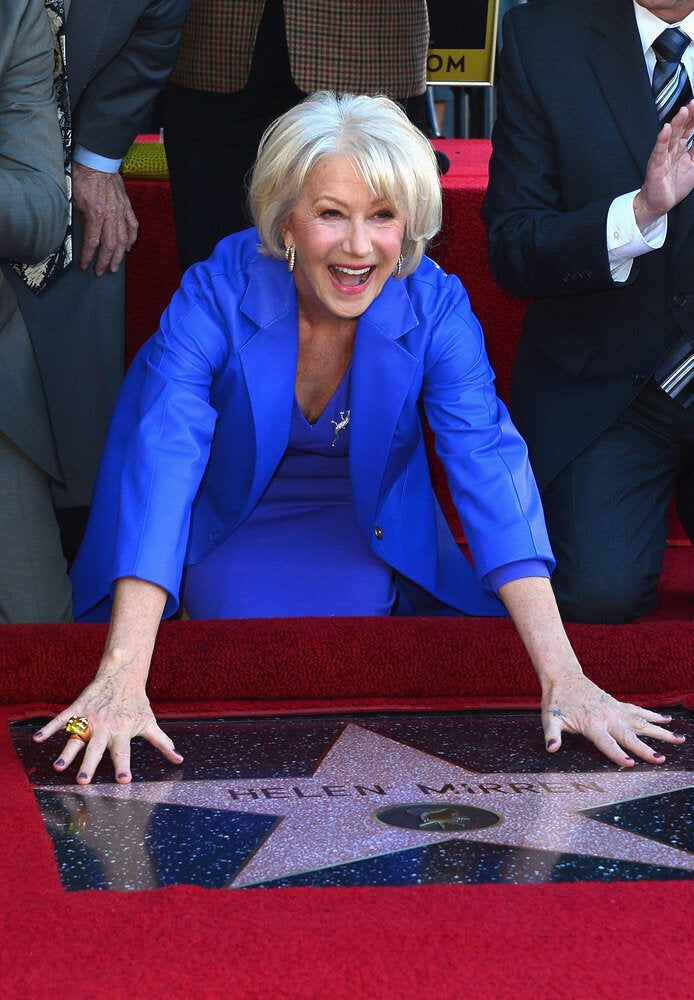 Helen Mirren Honored On The Hollywood Walk Of Fame
Popular in the Community