The Pakistani schoolgirl who was shot in the head by the Taliban has been released from hospital in Birmingham, four months after the attack took place.
Malala Yousafzai, 15, was was hit just above her left eye by a bullet which travelled along her jaw and grazed the edge of her brain.
More surgery is planned for Malala, however.
In a statement released on Thursday, Dr Dave Rosser, medical director, University Hospitals Birmingham NHS Foundation Trust, said Malala would undergo cranial reconstruction surgery in late January or early February as part of her long-term recovery.
It is likely the schoolgirl will stay in Britain after travelling here for medical treatment, the cost of which is being met by the Pakistan government.
Her father, Ziauddin Yousafzai, has been appointed as Pakistan's education attache at the Consulate in Birmingham, a job which is believed to be for up to three years.
In November, her father vowed she would "rise again" and issued a statement thanking well-wishers for their support and the gifts. He described the decision to fly his daughter to hospital in Britain as a "miracle"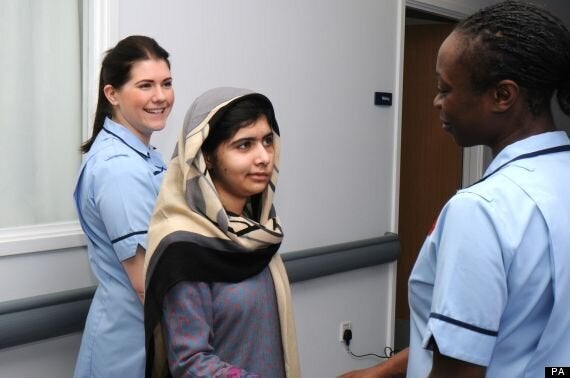 Malala Yousafzai was shot in the head by Taliban gunmen
Malala was targeted after blogging for BBC Urdu about life under Taliban rule, providing hope to a region living in fear.
The schoolgirl was only 11 when the Islamist militant group banned girls' education in the Pakistan's Swat valley in 2009.
More than 4,000 girls' schools were razed to the ground. Girls who attempted to study lived in fear of being kidnapped, having acid thrown in their faces or even being killed.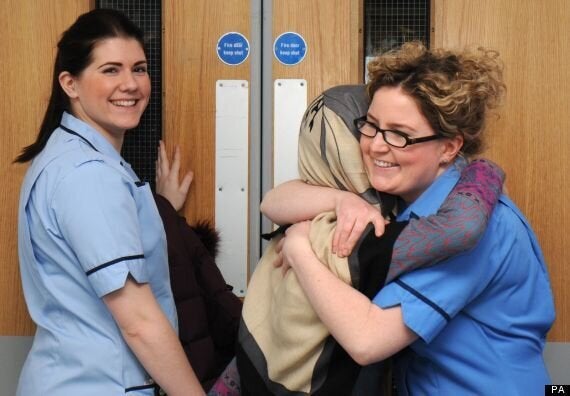 Malala hugs the nurses as she is discharged from hospital
At a time when even political leaders were terrified of criticising the Taliban, an 11-year-old schoolgirl found the courage to speak out.
The reaction to Malala's blog in Pakistan as well as internationally reveals how remarkable the schoolgirl's actions were.
She was the first Pakistani girl to be nominated for the International Children's Peace Prize, and though she did not win, she was awarded the first National Peace Award by the Pakistani government in December.