Are you ginger? A mother? A journalist? A banker? German? Perhaps a ginger German journalist? Do you drink wine?
Well you're in luck, for if you fall into any of these categories you're entitled to 10% off full price wines at Oddbins during the month of January.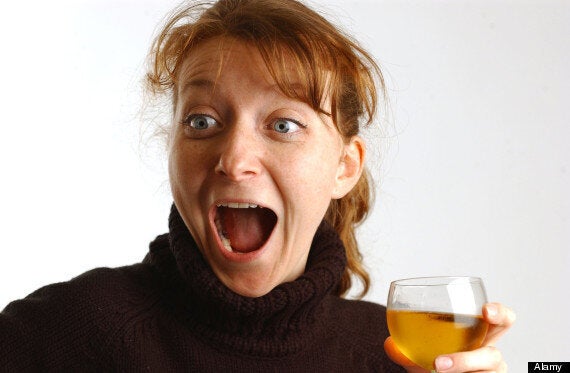 Flame-haired wine drinkers are entitled to 10% off full-price wine at Oddbins
The first weekend will put Mums in the spotlight, followed by the journalists and bankers in the second, the much maligned Germans in the third and, bringing up the rear for that final weekend in January, those flame-haired marvels: the gingers. If anybody manages to pick up the discount every weekend and can prove it by way of receipts, they may be in line for some bonus extra loving...
Oddbins boss Ayo Akintola was in the press last year, attacking the "asinine rules" on mentioning the Olympics in marketing.
The store introduced a 30% discount for customers who wore or displayed a total of eight items from non-sponsor brands, including Nike and Pepsi.
Akintola told Marketing Magazine: "The London Olympics is a once-in-a-lifetime opportunity for the whole of the UK's business community to come together to support our fantastic athletes and celebrate an awe-inspiring festival of sport.
"But thanks to Locog (London Organising Committee of the Olympic and Paralympic Games), any business without the tens of millions of pounds required to join the cabal of multinational brand partners for the Games are reduced to the status of beggars on the gilded streets of the Olympic movement."
Oddbins, we like your style.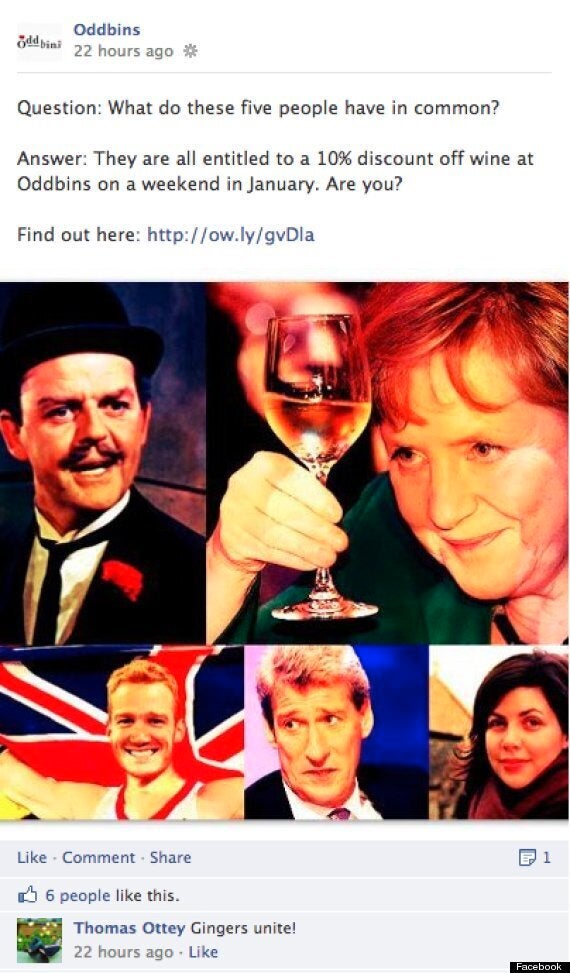 Related