A former sports teacher at a private school was jailed on Friday for 10 years for sexually abusing a teenage boy.
Keith Ruby, who used to work at an independent Quaker school in north Somerset, was convicted of a string of sexual offences against a promising rugby player.
Taunton Crown Court heard the offences were committed after Ruby had left his post at Sidcot School in Winscombe, near Weston super Mare.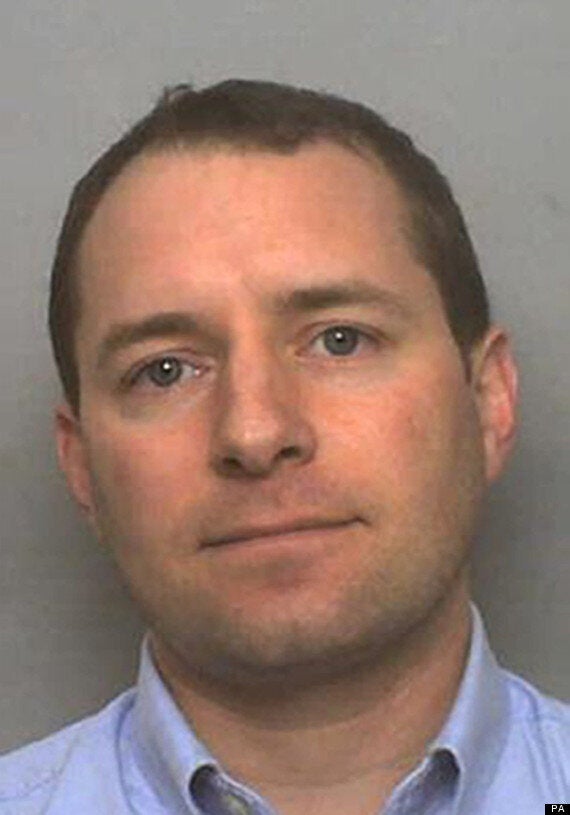 Keith Ruby was so trusted he even ate meals with the boy's family
Ruby, 36, convinced the boy he had the talent to become a professional rugby player and the grooming was so successful that the victim "hero worshipped" him, the court heard.
He even managed to dupe the boy's own parents into trusting him and they allowed Ruby to take their son for one-on-one coaching sessions.
He wormed his way into the boy's life and even joined his family for meals around the dinner table.
The boy's parents were so trusting that they let Ruby take him on an overseas rugby trip.
The abuse happened during massage sessions at the victim's home, in the changing rooms at two local rugby clubs and on the trip abroad.
When the boy's parents began to have suspicions about the defendant, the boy lied to police to "save Ruby's skin", the court was told.
Judge Graham Hume Jones said Ruby abused the boy on "many occasions" over a 12-month period when he was between the ages of 14 and 15.
"This was a course of conduct which took place over about a year and you abused the trust of a young boy," the judge told him.
"You abused the trust of his parents and I have no doubt that you have brought shame upon them.
"A man he had worshipped and trusted being accused by his own parents - the result being that he lied to the police to save your skin.
"Even then you met him twice - once when you abused him further and finally when you went too far - and that brought the realisation to the complainant to what your true motives were in this relationship.
"In my judgment these are serious aggravating features. It is accepted there is little or no mitigation."
The judge continued: "I have no doubt that you were an ardent and very enthusiastic teacher.
"It may be that your enthusiasm overreached itself and you introduced a training regime that was too specialised.
"It is clear from the evidence that you allowed yourself to believe this was the correct approach.
"You certainly encouraged and made him believe that if he followed your regime he may become a professional player in the sport he came to love.
"In my judgment you were encouraging your own professional ambitions and your sexual gratification in your relationship with this boy.
"It was against this background that he put his total trust in you and in evidence, in his own words, he expressed it as 'hero worship'.
"Having gained his trust you then gained the trust of his parents. Not only is this an abuse of trust but also it is not hard to imagine the feelings of the parents at being duped by you."
Ruby was also placed on the sex offenders' register for life, made the subject of an indefinite sexual offences prevention order and banned from working with children for life.
The defendant, of Biddisham Lane, Axbridge, Somerset was convicted by a jury last month of 11 counts of sexual activity with a child and five counts of engaging in penetrative sexual activity with a child.
He was acquitted of two charges of causing or inciting a child under 13 to engage in sexual activity and two charges of sexual assault of a child under 13.
At Friday's hearing allegations of indecent assault and fraud were left to lie on file while the judge ordered not guilty verdicts to be recorded on charges of possessing indecent images.
Michael Fitton QC, defending, said Ruby had "lost everything" following his conviction.
"He is a man of some intelligence, some ability and he has lost everything," he told the judge.
"He has lost his liberty and he has lost his personal reputation."
Fitton added: "The offences for which he falls to be sentenced did not occur while he was employed at Sidcot School or on the grounds of Sidcot School.
"Had the offences occurred while he was a teacher at Sidcot School and on the grounds, it may have been thought as another aggravating feature."
Speaking after the sentencing, detective chief inspector Richard Kelvey welcomed the jail term and praised the bravery of the victim.
"The sentence handed to Keith Ruby highlights the severity of the crimes he committed against a vulnerable child whilst in a position of trust," Mr Kelvey said. "This conviction has been achieved because of the tremendous courage of this victim and his family. It has taken great bravery to finally come forward and give evidence at this trial.
"Keith Ruby is a manipulative man who insinuated himself into the lives of this victim and his family.
"He regularly sat at their dinner table and was welcomed into their lives as a trusted friend, teacher and coach to their son. "His betrayal and abuse has left them completely distraught.
"In the most calculating fashion, Ruby groomed his victim to gain complete control over him.
"Such was his hold, it has taken six years for his victim to disclose the abuse he suffered at Ruby's hands."
Comments for this entry have been disabled for legal reasons.