A hospital in China has opened a 'sex room' in a bid to help couples struggling to conceive.
The rooms, which can be found at Songziniao Hospital in Wuhan city, Hubei province, hope to "encourage pregnancy by inspiring sexual passion in the patients".
With their dim red lighting and a net curtain draping over each of the round beds, the rooms bare a closer to resemblance to a tacky hotel than a hospital.
Each room come furnished with a sofa and bed, and are equipped with sex toys, erotic art and cushions shaped like penises (see image below) to help get patients in the mood.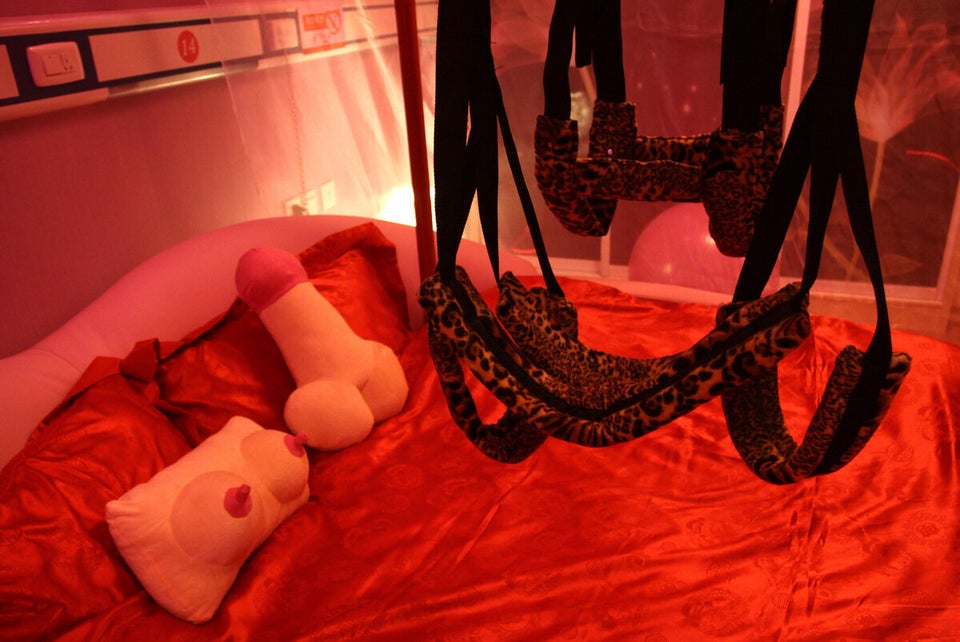 Pornography is available on request, as well as nurse and air hostess uniforms.
Experts are also on hand to offer advice on sex and conception, should they be required.