Five men have been formally charged with the abduction, gang rape and murder of a 23-year-old Indian student.
The five accused have been named as Ram Singh, his brother Mukesh, Pawan Gupta, Vinay Sharma and Akshay Thakur.
The media was barred from reporting and publishing the proceedings after Delhi Police filed an application for in-camera proceedings, The Indian Express reported.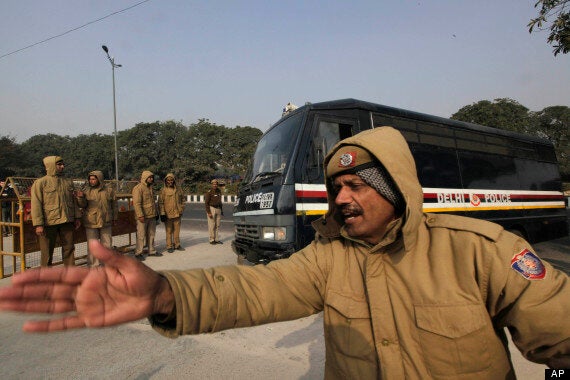 A police officer guides a truck carrying the five suspects into the court precincts
"People who have assembled and are present in the court not connected with the case have been asked to wait outside," magistrate Namrita Aggarwal said in a written order to reporters.
"It has become completely impossible for the courtroom proceedings to proceed."
The hearing had been set to occur in open court, but "chaotic" scenes, as lawyers argued with each other saw the order imposed.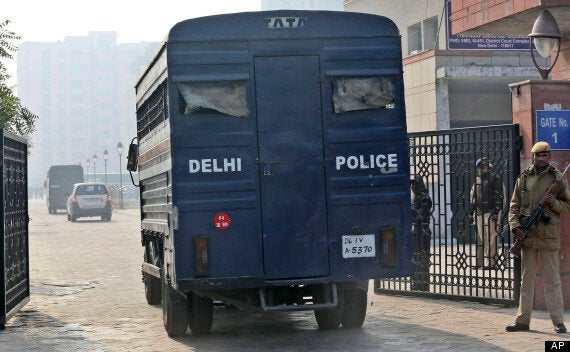 The suspects have been accused of carrying out an attack on December 16
The men are accused of an attack which took place on December 16. The victim died in hospital this weekend.
A sixth suspect who claims to be 17, is expected to be tried in a juvenile court separately, The Associated Press reports. Under Indian law juveniles cannot be prosecuted for murder.
The next hearing will take place on January 10 and the trial is expected to be referred to a new fast-track court.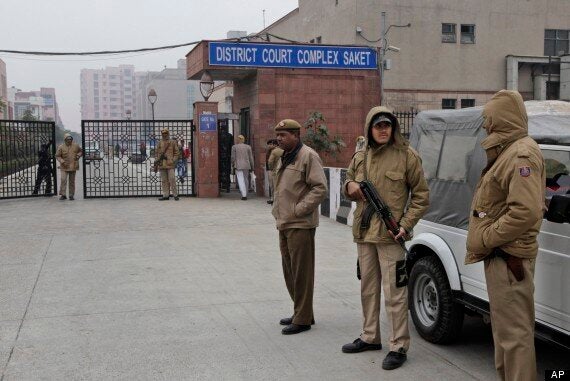 Court proceedings were held in camera after a request from the Delhi police
The victim's father has called for his daughter to be named "to give courage to other women".
"I am proud of her. Revealing her name will give courage to other women who have survived these attacks. They will find strength from my daughter."
Indian law prohibits the identification of rape victims as the social stigma associated with the crime can have devastating effects on families and individuals.
Popular in the Community