Rare and unpublished early colour photos of The Beatles on tour are to be sold at auction.
They were taken during the Fab Four's triumphant summer 1964 visit to the US, when most early photos of the band, and even films, were in black and white.
Colour was more expensive and seen as too extravagant for a pop group from Liverpool - who many felt were just a passing fad.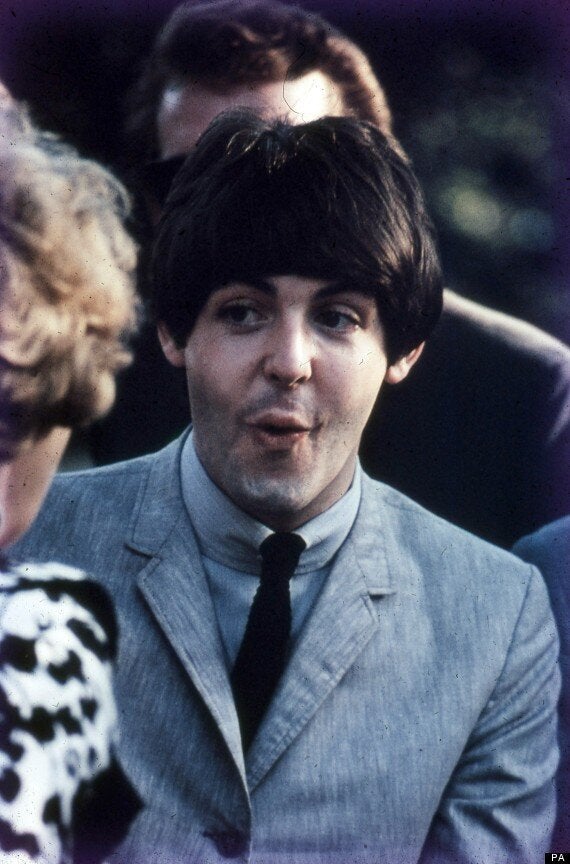 After breaking TV viewing records with their historic appearance on the Ed Sullivan Show in February 1964, the band returned to the states in August, playing sell-out concerts.
The collection of 65 slides contain many stage shots, including George Harrison with his red Rickenbacker, first used in the film A Hard Day's Night.
There are also close-up portraits from the Las Vegas Sahara Hotel press conference, the Las Vegas Convention Centre gig and from a private party at the Beverly Hills mansion of Alan Livingston, then president of Capitol Records.
After Beatlemania conquered America, colour photography was used more widely for their 1965 and 1966 appearances, and the famous 1965 Shea Stadium show was filmed in colour by the BBC.
Ernie Sutton from the British Beatles Fan Club said: "These photographs show The Beatles during their 1964 US tour both on and off stage.
"New photographs that emerge of The Beatles are always of interest to the fans, but with the majority of photographs from this tour in black and white, it is a delight to see colour photographs from that historic tour."
The images were taken by Dr Robert "Bob" Beck, an award-winning research physicist and inventor who died in 2002 and left them in a huge archive of photographs and slides in his Hollywood home.
The lot will go on sale on 22 March, 50 years to the day in 1963 when The Beatles released their first album, Please Please Me.
Auctioneer Paul Fairweather, of Omega Auctions in Stockport, Cheshire, said: "This is a fabulous collection, particularly given that all the slides are in colour.
"We are expecting worldwide interest and estimate that they will achieve in the region of £10,000 - £15,000."
The auction in Stockport will be broadcast live on March 22 via www.omegaauctions.co.uk.
Rare Beatles Photos
Related