They say politicians always blame someone else when they're backed into a corner.
It seems David Cameron's no different, telling journalists his fashion faux pas were actually his fashionista wife Samantha's fault.
Of his famous blue shirt, worn on summer holidays, he told a reception for London fashion week "it's not me, it's Samantha."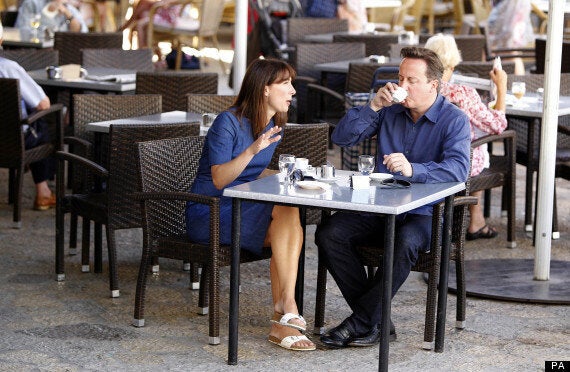 Matchy matchy! Cameron in his famous blue shirt with Samantha on holiday
"When I go shopping my wife doesn't allow me to look around the store at all. I am put in a changing room and things are passed to me like you would pass food to a prisoner," he said, according to the Telegraph.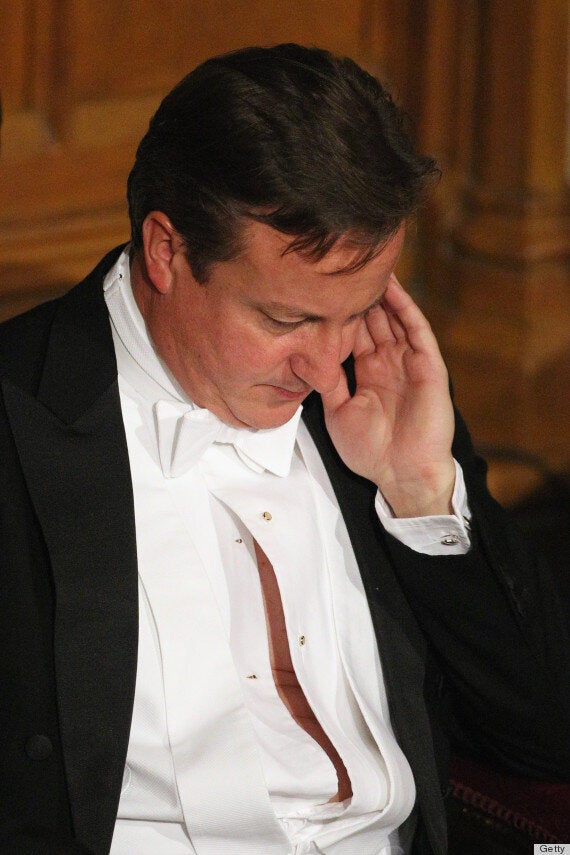 Wardrobe malfunction: David Cameron at last year's Lord Mayor's Banquet at London's Guildhall
The prime minister even referred to his wardrobe malfunction, where his shirt gaped open to reveal a flash of manboob.
"I know so little about fashion that the two things I have been on the fashion pages for are not wearing socks with black shoes whilst on holiday - sorry about that one - and attending a banquet at the Guildhall, where in full white tie inexplicably my shirt separated, and there was a rather embarrassing picture," he said.