Three men accused of brutally gang raping and killing a 23-year-old student in New Delhi are to plead not guilty to the charges, their lawyer has revealed.
Lawyer M L Sharma told the AFP news agency he will challenge evidence the police claim they have linking the suspects with bloodstains on the victim's clothes. "Nothing is proven yet," he said outside the court.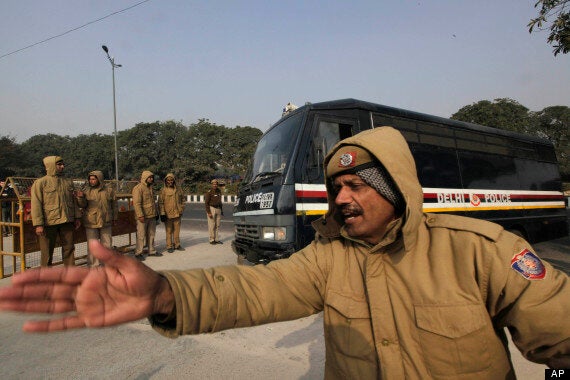 A police officer guides a truck carrying the five suspects into the court precincts
Five men have appeared in court, with a sixth suspect expected to be tried separately in a juvenile court as he is 17. Under Indian law juveniles cannot be prosecuted for murder.
The suspects have been named as bus driver Ram Singh, his brother Mukesh, Pawan Gupta, Vinay Sharma and Akshay Thakur.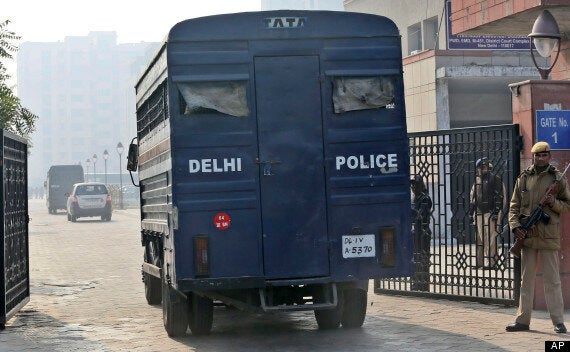 The suspects have been accused of carrying out an attack on December 16
The men are likely to face the death penalty if found guilty, despite the sentence rarely being passed in India.
The sheer brutality of the rape has galvanised the nation into action, with angry protesters accusing the government of not doing enough to tackle violence against women.
During the rape, the victim was attacked by six men on a bus. A metal rod was inserted in her body as the bus drove around for 40 minutes. The sustained attack resulted in the removal of almost all of her intestines. The attack has prompted protests
A police report seen by the Hindustan Times alleges the youngest suspect "extracted her intestine with his bare hands and suggested she be thrown off the moving vehicle devoid of her clothes."
The victim and a male friend, who was also attacked, were thrown from the bus while it was still moving. Police in Delhi said the bus then tried to mow them down.
The medical student died in a Singapore hospital after suffering multiple organ failure and a heart attack.
The government is now being accused of trying to "run away from the problem", with critics saying the student should never have been sent to Singapore for treatment. Vigils have been held around the world for the victim
Despite this, official figures show that there was only one conviction for rape in the whole of 2012.