A squirrel has been dramatically rescued by fire crews after becoming stranded in a pond.
Three fire engines attended and seven firefighters with two ladders helped to rescue the rodent from the pond, after a resident called to say it had fallen in.
The squirrel could not climb back up the steep concrete walls and had taken refuge on a small island of rocks in the high street pond in Waterford, Hertfordshire. Safe at last: The bedraggled rodent scampers to dry land
Crews from Hertfordshire Fire and Rescue put a ladder onto the island so the creature could crawl along it and one fireman got into the water to help it along.
The squirrel managed to doggy-paddle to the ladder, before climbing up the rungs and jumping on to dry land.
A spokesman for Herts Fire and Rescue said: "Three fire engines attended after a squirrel became stranded on an island."
Squirrels can swim, using their tail as a rudder, but it is very strenuous for them and only done if absolutely necessary.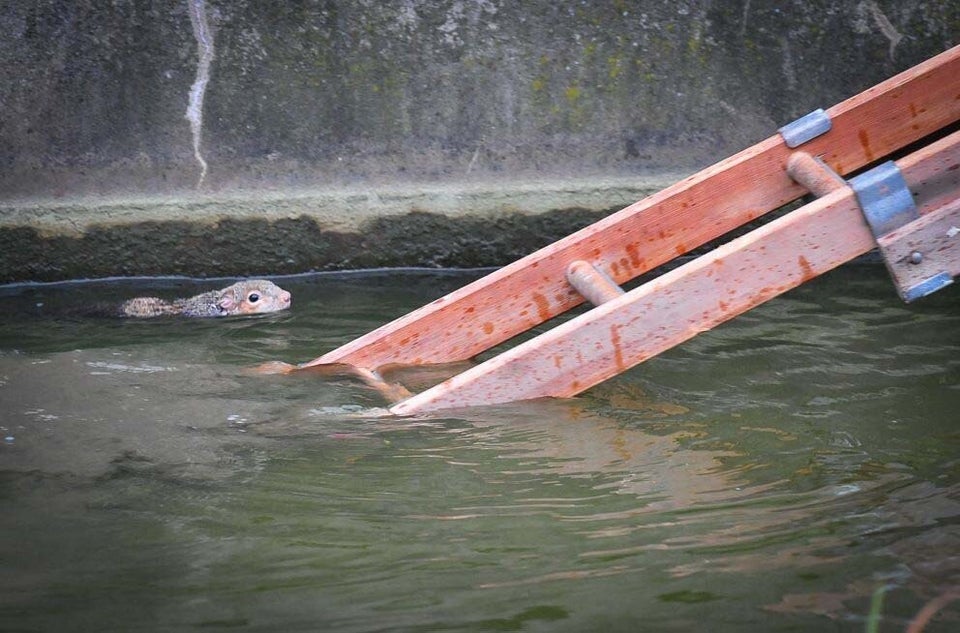 Stranded Squirrel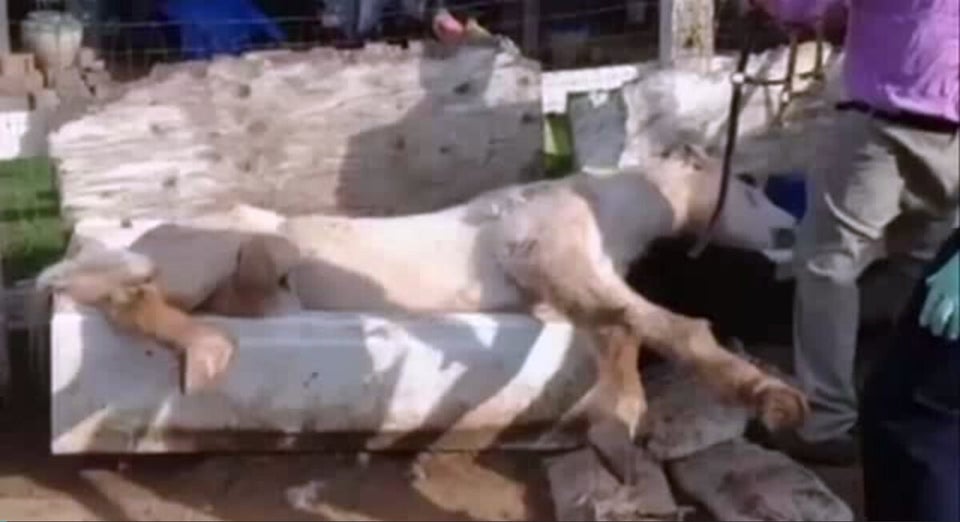 Animals In The News