No respectable woman is raped in India, according to the lawyer for three of the men charged with the brutal gang rape and murder of a medical student in Delhi.
Sharma said he believed that the male friend of the murdered 23-year-old was "wholly responsible" for the incident, for not protecting his friend.
"Until today I have not seen a single incident or example of rape with a respected lady. Even an underworld don would not like to touch a girl with respect."
"This is a very complicated case and the matter has not been solved yet."
Sharma represents Ram Singh, the driver of the bus and the alleged ringleader of the gang, along with Singh's brother Mukesh and Akshay Kumar Singh, who is unrelated. All had to put thumbprints agreeing to use him as their lawyer, because they are illiterate, he said.
Five of the six are on trial for abduction, rape and murder. The other is a juvenile and will appear in a separate court.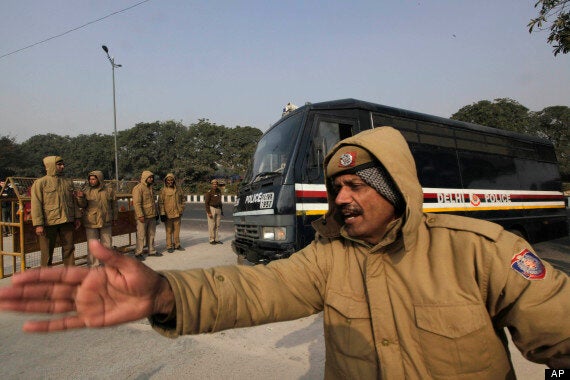 A police officer guides a truck carrying the five suspects into the court precincts
Sharma has criticised many fellow lawyers who said the men should not be allowed legal representation. "They are not seeking justice. A defendant has a right to a lawyer, this is a basic principle of a modern society."
Addressing his followers, Asaram Bapu said upon being confronted by her attackers, the woman: "...should have taken God's name and could have held the hand of one of the men and said I consider you as my brother and should have said to the other two 'Brother I am helpless, you are my brother, my religious brother.'
The media has been barred from reporting and publishing the proceedings after Delhi Police filed an application for in-camera proceedings.
A police report seen by the Hindustan Times alleges the youngest suspect "extracted her intestine with his bare hands and suggested she be thrown off the moving vehicle devoid of her clothes."
The next hearing will take place on January 10 and the trial is expected to be referred to a new fast-track court.
Popular in the Community